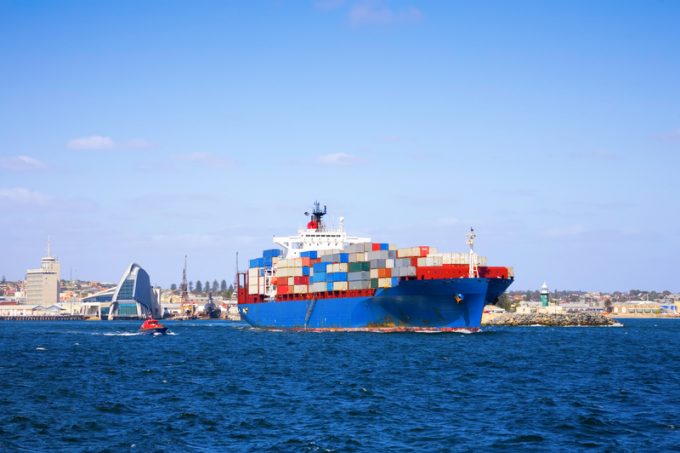 A torrid year for Australia's ports and shipping will be capped by a futher round of industrial action at DP World Fremantle – beginning on Christmas Day.
The action, by the Maritime Union of Australia (MUA), includes a range of work restrictions and a ban on overtime until 2 January.
DP World Australia said it "regretted the impact it would have on customers' businesses", and remains "committed to reaching a new enterprise agreement that delivers improved productivity".
The terminal operator thought it had finally put to bed two years of negotiations and on/off industrial action by the MUA in October, after coming to an "in principle" new workplace agreement at its east coast terminals in Brisbane, Melbourne and Sydney.
But cooler heads are yet to prevail in Western Australia, however.
Neil Chambers, director of the Container Transport Alliance Australia (CTAA), said: "It's merry Christmas MUA-style, during one of the busiest peak seasons for some years – unbelievable.
"DP World Fremantle has already experienced terminal congestion, due to volumes and vessel changes of rotation, and this will make matters very much worse. Transport operators, importers and exporters will be negatively impacted."
The CTAA described the landside container congestion on Australia's east coast now as "critical".
For example, it said, empty container stocks were building at Melbourne, creating significant landside delays. The port is experiencing record months of container throughput, handling 295,022 teu in November, up 12% year on year.
And the alliance said there was a "worrying" 21,000 teu surplus of imports over exports, including both laden and empty containers, which was adding to the port's surplus equipment congestion.
"Empty container evacuations were up markedly in November, demonstrating that shipping lines are making efforts to reposition empties overseas where there is a shortage of stock," CTAA said.
"Despite this, the evacuation rate has not been enough to counter the import surge and the 5% reduction in full exports, mainly due to the decline in commodities such as timber, meat, paper and fruit and vegetables."
The situation at Brisbane isn't much better, according to the CTAA, which described landside service performance at Hutchison's terminal as "appalling."
Mr Chambers said: "Hutchison BCT is incapable of dealing with its current container volumes and has been woefully caught short with the surge in volumes during peak season. In the past few days, truck turnaround times  have blown out to between five to nine hours."
And at Sydney's Port Botany, CTAA said there had been "little relief" to the empty container container congestion, despite efforts by shipping lines to evacuate more empties overseas. It said empty evacuations increased from a monthly average of 62,000 teu in May and June, to around 79,000 teu in October and November.
"However, this is still not keeping pace with the surge in full imports," it added, "which in October and November were 120,66 teu and 118,778 teu respectively. Full exports have remained relatively stable at around 33,000 teu a month.
"This means that the surplus of empty containers in New South Wales is now over 50,000 teu. This situation is unlikely to get substantially better until after Chinese New Year in mid-February."