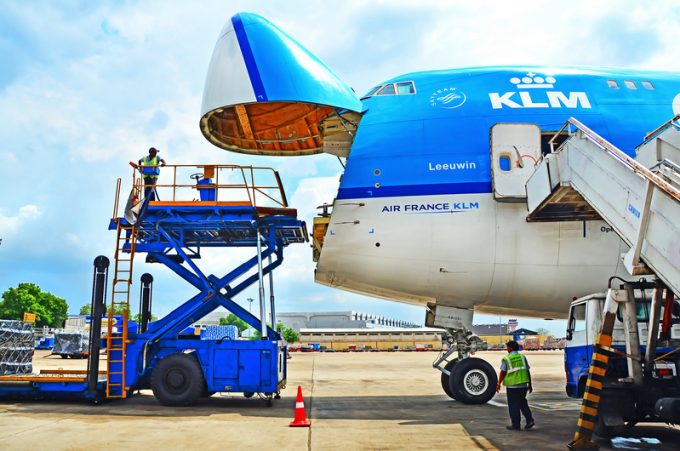 KLM's immediate future hangs in the balance, following an indecisive debate in the Dutch parliament yesterday.
The carrier is hoping to acquire exemptions for crew from the new government mandate that every person flying into the Netherlands needs both a PCR test as well as a rapid Covid test.
KLM told the government it would not leave any crew who tested positive in a different country, and if the exemption for crew were not given, it would cancel all flights requiring an overnight stay – including freighter flights.
The government said it was open to alternatives to crew, and has given the carrier until Tuesday, when there will be a vote, to come up with an alternative plan, according to local media.
Pieter Elbers, chief executive of KLM, said: "I am pleased that the minister says he is open to alternatives. What we now have to do together – and KLM is completely open to that – is see how we can find a workable, effective and suitable solution."
However, the new rule applies from tomorrow, so time is of the essence. A spokesperson for KLM told The Loadstar there was a "contingency call" later today, which should result in more detailed news.
According to Dutch media, minister of infrastructure Cora van Nieuwenhuizen compared the testing with that for truck drivers from the UK who must go into quarantine following a positive test. But Mr Elbers dismissed the comparison, noting the UK was not comparable with many other countries where crew would need to stay.
While most seasoned Dutch observers expect the government to find a pragmatic work-around, any delay could take much-needed capacity out of the market, as well as much-needed cash from the coffers.
KLM and Martinair operate four 747-400Fs out of Amsterdam, while the group's other two freighters, 777-200s, operate out of Charles de Gaulle, Paris. And between the second and third quarters of last year, AF-KLM added an extra 89% in available tonne km via passenger-freighters.
It would also hit the carrier financially, which yesterday announced another 800-1,000 job cuts at KLM. The third quarter saw group cargo unit revenues up 107.6%, to €676m, despite a fall in capacity of some 33% year on year.
The air cargo market is currently busy, with one freighter airline telling The Loadstar it was fully booked until the end of the month in every direction, but with Asia-US particularly strong: "It's going to be a good January."
Sources close to the airline have noted a widening split between Air France and KLM over the past year, as the French and Dutch governments reacted differently to the pandemic. The French government is reportedly going to double its 14% stake in the group, which will see another €4-€5bn injected into Air France. KLM believes Air France should focus on cutting costs.
The Loadstar reports today on a similar Covid situation for Cathay Pacific in Hong Kong.