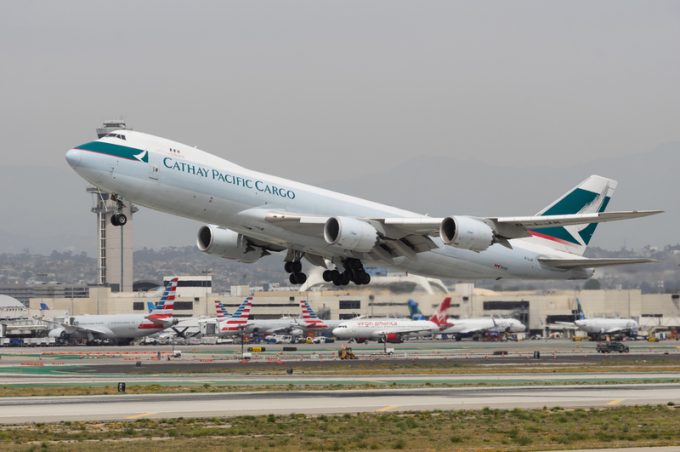 One of the most important global airfreight gateways is facing the spectre of tighter measures that could have a profound impact on cargo capacity.
According to a report in the South China Morning Post, the Hong Kong government is looking to implement measures next week that include a mandatory 14-day quarantine for airline crews.
This would apply to those on passenger and freighter aircraft returning to the territory after an international layover – so far they have been exempt from quarantine requirements.
In Hong Kong's fourth wave of Covid-19 infections, the number of new cases has risen lately, with 70 registered on Thursday alone. Seven were of foreign origin.
Last summer, FedEx's pilot union asked management to suspend Hong Kong operations, citing "unacceptable conditions" for pilots in quarantine and those who tested positive and were allocated to public hospitals.
Around the same time, the union representing UPS flight crews called for pilots to have the right to decline missions to Hong Kong, which was then experiencing its third wave of Covid-19 infections. Both companies declined those requests.
The impact of the new quarantine mandate for returning flight crews would hit Cathay Pacific the hardest, with serious repercussions for its longhaul network.
Tom Owen, director of cargo, said: "We are regularly in discussion with the government on a range of quarantine-related issues, given they are amended and updated regularly. At this point, we have nothing to share regarding any future changes, which I see are being speculated in the media. Our freighters continue to operate as scheduled and we are moving into the pre-CNY [Chinese New Year] rush."
One source at a freighter airline noted this morning that, while the airfreight market was "extremely busy in all directions", the weakest sector was Hong Kong-Europe.
A disruption of Cathay's operations would also be a serious headache for forwarders and shippers.
Neel Shal, executive vice-president and global head of airfreight at Flexport, said: "This will definitely be a challenge for the market. Cathay is the major player in the South China market. If its schedule is disrupted it will certainly exacerbate an already tight capacity situation and one could expect rates to spike as a result.
"Right now we don't have any visibility on how long this policy might remain in place, so we can't comment on the market impact beyond the next few weeks."
However, he does not envisage major problems for Flexport in the event of a quarantine mandate.
"We've had a diversified charter and BSA strategy in place for months, so while the potential quarantine that will impact Cathay and its ability to move longhaul cargo will be a logistical headache, a nominal amount of Flexport cargo could be impacted. We carry the bulk of our cargo from South China on our own freighters," he said.
Meanwhile, the prospect of Covid-19 measures bringing new disruption to the air cargo industry is not confined to Asia. As The Loadstar reports today, Air France KLM may suspend all longhaul flights after the Dutch government yesterday agreed new measures aimed at containing the spread of the pandemic.