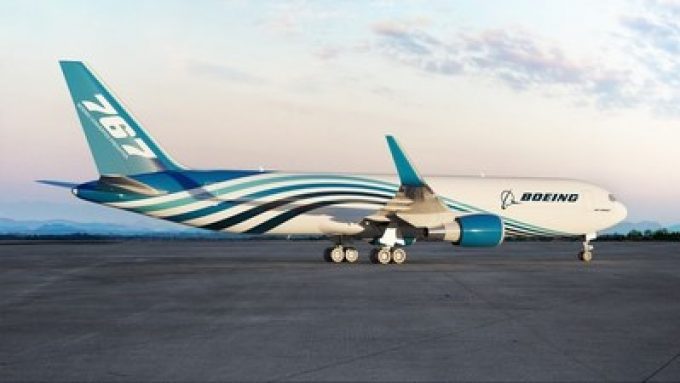 New airlines, new aircraft and new contracts – it's been a busy week in air cargo and, with the Dubai Air Show under way, there will likely be more announcements.
New airlines first: last week at Vienna Airport DHL Express launched its new carrier, DHL Air Austria, which plans a fleet of 18 757 aircraft and has created 54 jobs at the airport.
"With this important step, we are making our air freight network in Europe more flexible and stable, while continuing to meet customers' high demand for cross-border express deliveries and providing them with sufficient capacity," said Ralf Schweighöfer, CEO of DHL Express Austria.
Meanwhile, Challenge Group, owner of CAL Cargo Airlines, has submitted an application for a Maltese AOC for a new airline to become part of its Challenge Air Cargo arm, which currently comprises a charter broker and GSA.
The airline would help the group "expand its commercial capabilities by increasing the number of frequencies to both China and North America, and will also serve as a gateway to Africa and other new destinations", it said.
The group has ordered four 767-300 aircraft to be converted by Israeli Aerospace Industries (IAI) for the new airline, and has also booked conversions with IAI for four 777-300ERs. The orders, worth "several hundred million", will triple its fleet.
The 767 conversion will be done next year, for delivery starting in Q3, the remainder by the end of 2023. The 777s will be converted in 2025 and 2026.
Conversions are becoming more popular. Emirates SkyCargo said today it would bring two new 777Fs into its fleet in April and June next year, and would convert four of its 777-300ERs into freighters between 2023 and 2024, again with IAI.
Boeing has also been selected to do some conversions, with an order from DHL Express, for nine 767-300BCFs, and 11 737-800BCFs – the Max series – for Icelandic lessor Icelease. Growing demand has also driven Boeing to open three freighter conversion lines, in Canada and the UK, in addition to those it recently opened in China and Costa Rica.
And finally, a new contract: Atlas Air has expanded its agreement with Alibaba's Cainiao on a Hong Kong to Santiago route. It now operates five aircraft for the logistics arm of the e-tailer, giving it daily services. Cainiao said its weekly volumes had risen on the route by 144%, year on year.