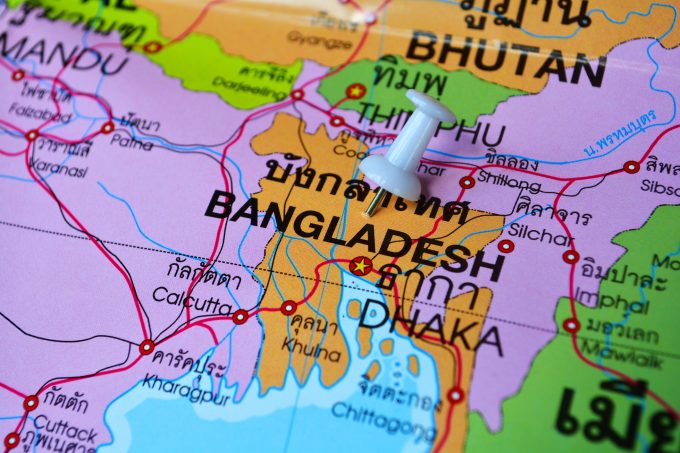 Bangladesh's apparel makers are now working at below cost – or shutting their doors as lockdowns around the world continue to dampen demand,
The closure of just one apparel factory last week saw 6,000 Bangladeshi workers jobless, and others with no new orders are considering closure .
Lenny Fashions, located in the Dhaka Export Processing Zone, is a subsidiary of Hong Kong-based Must Garment, and closed on 1 February, owing to a shortage of enough work, order cancellations and price falls.
Must Garment, which produces 60 million pieces of garment a year in two complexes in Bangladesh and one in Jordan – the latter also closed recently – is a big supplier to the US.
Must Garment is not alone, said Mohammad Hatem, first vice president of the Bangladesh Knitwear Manufacturers and Exporters Association.
"Many factories have ceased operations, while many are about to be extinct after being battered by pandemic-linked disruption," he told The Loadstar.
He said most factories were running  below capacity and making losses due to the low price of goods.
"The production cost of a t-shirt is, for example $1.50, while I am getting orders at $1.40 or less. If I do not take the order and keep the factory shut, I have to pay salaries and other costs from my own pocket, and incur huge losses," he said.
According to data from the Export Promotion Bureau, Bangladesh's export earnings continue to fall: January dropped 5% year on year, while December was down 6.1%.
However, despite the fall, finding capacity out of Bangladesh continues to be challenging. One forwarder reports that space will be tight until the end of this month. Only spot rate bookings are available, with more capacity expected after Chinese new year holiday.
While Colombo, a transhipment port for Bangladesh, has "returned to normal", there remains some rolled-over cargo, causing some delays. And ports in Malaysia are said to still be congested, with no improvement.
The forwarder source said the "only safe" transhipment port for Bangladesh was Singapore, but continuous vessel skipping had created "havoc". Adverse sea conditions have also seen vessels slow down, with average delays of five to six days, which is expected to continue until the end of next month.
At Chittagong, however, the department of shipping has helped flows by granting a waiver via the Bangladesh Flag Vessels Act for containerships to and from the US and Canada. Ro-ro vessels will also enjoy the waiver.
Under a provision of the act, foreign vessels must obtain a 'no objection certificate' from Bangladesh's maritime regulator 15 days prior to booking any container.
Some 15% of Bangladesh's export-laden containers go to the US and Canada.