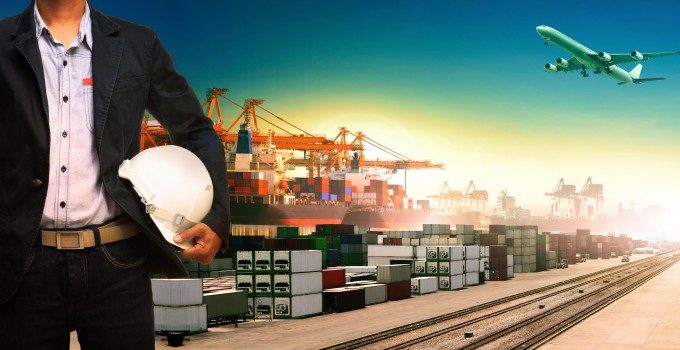 Following the 'counter-offensive' new year message from its president, Japanese shipping group MOL confirmed today that it had ordered four 20,150 teu ships for delivery in 2017.
Separately MOL said it has agreed a long-term charter for two 20,000 teu vessels from compatriot ship owner Shoei Kisen Kaisha (SKK), which will be built in Japan by SKK's affiliate company Imabari Shipbuilding.
MOL will pay Samsung Heavy Industries around $155m to build each vessel, which with a specification LOA of 400 metres and a beam of 59 metres, will be the world's largest containerships.
Moreover, their MAN B&W main engines will be equipped for retrofitting to use LNG fuel "in future remodelling" said MOL's statement.
MOL president, Koichi Muto said in his traditional new year message: "I think many of you may be worried about our containership business. And the fact is, in terms of competitiveness and earnings strength within the industry, we are somewhat behind."
Mr Muto also admitted that the group's container division "is showing a significant deficit for this fiscal year", which ends on 31 March, and advised that steps had been taken to reform the business, "to make us more cost-competitive". This he said included upgrading ships to 20,000 teu.
MOL's official announcement today will pile more pressure on other carriers within the G6 alliance to upgrade their fleets and thus improve competiveness against the unit-cost-leading 2M and Ocean Three alliances with their 16,000 teu plus ships.
Meanwhile, financing the so-called 'arms race' of ocean carriers, many of which are still deeply in the red, despite an improvement in the financial health of the industry in the past two quarters, is the subject of Drewry's latest Container Insight Weekly.
An accumulation of excessive debt in the past few years has obliged cash-strapped carriers to consider parting with 'family silver', such as NOL's recent agreement to sell APL Logistics.
And, according to Drewry's analysis of the top listed container lines, there is a cumulative debt mountain of about $80bn on the balance sheets of carriers, pushing debt/equity gearing higher and leading to the suspension of dividend payments.
Drewry said: "Such high levels of debt in all likelihood will damage the industry's long-term profitability and put serious strain on shareholders, as they are deprived of any return on capital."
This "bleak picture" painted by the transport consultant seems to give many of the financially stressed carriers little room for manoeuvre, unless they are blessed with deep pockets like MOL.
However, they are 'caught between the devil and the deep blue sea' on the Asia-Europe tradelane, knowing that they have to operate bigger ships to compete, but not having the shareholder funds available to order the ships.
In this respect, carriers will have no other option but to charter ULCVs, but given that the leading non-operating containership owner, Seaspan, is reported to be demanding 15-year fixed rate charter parties, this alternative is also a considerable gamble.