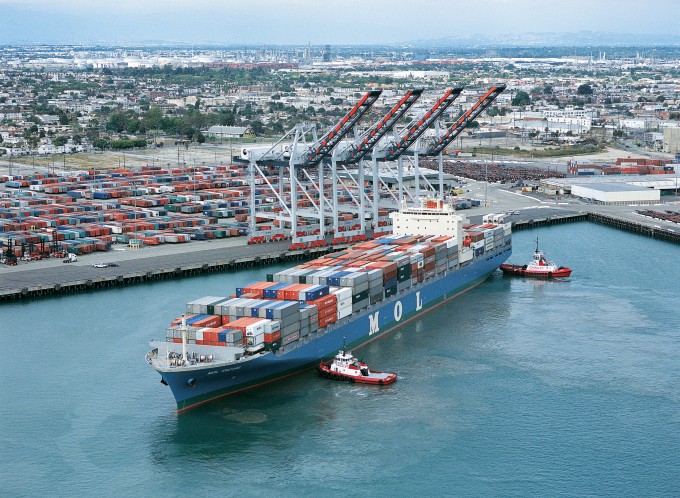 The era of rapid globalisation and strong trade growth has passed, and possibly for good, disappointing those hoping that current recessions would end with a bouncing economic recovery.
"The big era of globalisation is likely behind us," IHS chief economist Nariman Behravesh told last week's transpacific maritime (TPM) conference in Long Beach.
He said his organisation was forecasting a 2% trade growth this year, which is expected to rise to 3-4% "in a couple of years", but would never return to levels seen in the past.
"We will have a recovery, but it will not look like the recoveries we saw during the 1990s and 2000s – there is weak global demand and, in particular, in China there is an industrial recession.
"The pull of China has gone, it's in reverse, and related to that is a 50% drop in commodity prices, although this has levelled off.
Dr Behravesh added that there were structural issues driving the changing face of world trade.
"There is the transition of China from an industrial economy to a service economy and, as that continues, China's role in global trade will diminish.
"Secondly, supply chains are shortening and manufacturers are increasingly producing goods in a market for that particular market – and with the wage increases in China and India, the cost advantages of off-shoring manufacturing are also diminishing.
"But the structure of trade is changing: take films for example, where more and more activity is now taking place on line, if you compare DVD sales and volumes with Netflix [downloads]," he added.
However, there were silver linings, he said, pointing to growing middle classes in emerging markets, as well as the continued strength of the US consumer.
"Middle-class populations in emerging markets are growing, and their needs are growing – half of the world isn't that well connected and fulfilling that will bring an upside to trade growth.
"And in the US, the consumer, who accounts for 70% of the economy, is doing very well. The housing market is strong; income levels are high; employment is strong; interest rates are low and oil prices are low." said Dr Behravesh, adding that low fuel costs were the equivalent of a $1,000 annual tax break for each American.
IHS is currently forecasting a 2.4% GDP growth for the US economy this year, with 2.7-2.8% growth next year, with consumer spending mitigating a 50% decline in capital investment in the country's heavy industries.
Mario Moreno, senior economist at IHS Maritime & Trade, said imports to the US had grown by 4% last year and the forecast for 2016 was a 5.3% growth, to 20.3m teu.
This would chiefly be on transpacific lanes, where trade growth is predicted at 5.5% to total 15.2m teu, and while China would continue to be the largest single producer of US-bound goods, Vietnam is becoming increasingly important – last year it overtook South Korea as the second largest exporter of goods to the US, and is expected to see 10% year-on-year growth in trade between 2007 and 2017.