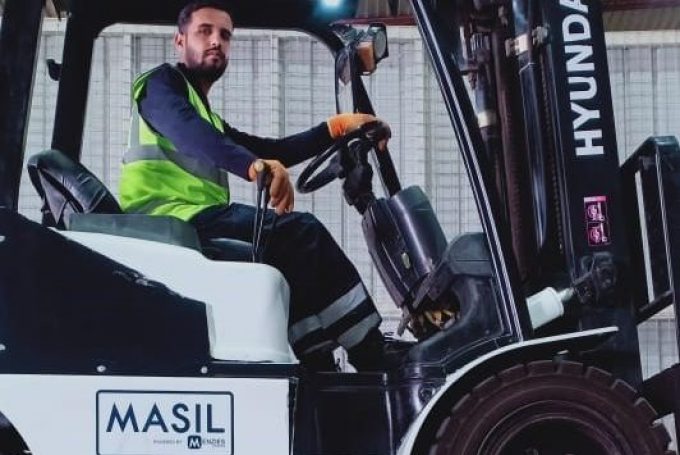 Costs for air cargo operators are expected to fall at Baghdad, following the news that Menzies Aviation, via its joint venture with Iraqi Airways, has started handling at the airport.
The JV, branded MASIL, has launched a 'Cargo Go Live' initiative with a manifesto for creating "a world-class terminal".
The news that MASIL was awarded an exclusive contract for Baghdad – the first for a foreign aviation services company – by the Iraqi Civil Aviation Authority was welcomed by the industry.
One operator into the capital said it had already used Menzies' services and that the installation of a new company would help "stamp out some of the problems" at the airport.
"Menzies did a terrific job," he said. "Cargo handling is not good and there is a very high rate for Customs duties. Erbil, for example, is only about one-quarter of the price at Baghdad. Over the years there has been corruption and bad organisation, so lots of freight went to Erbil instead.
"They seem to have started again by appointing a good handling agent, so they must be pretty keen to fix the problem. Baghdad is a shorter distance for us than Erbil."
Menzies, which has employed and is training 65 staff, said its priority would be improvements such as technology and boosting safety, security and operational performance.
A spokesperson added: "Our rates will reflect the level of service airline customers and other stakeholders will receive from the Menzies Aviation-led MASIL consortium, and take into account the significant capital expenditure that will be invested to improve the facility to be competitive in the region."
Menzies did not say how long this would take, but said it had already put in place "a full transition and integration plan to ensure that our Baghdad operations are in line with those at any of our other 200 locations around the world".
It added: "We have a large team of trainers on the ground who have provided full dual language training for all staff to understand and follow not only Menzies but IATA standards. We're committed to supporting the continual development of operating practices and training programmes in Iraq as part of this joint venture."
The handler said its agreement as part of MASIL allows it to extend its services to Mosul, "once it has been re-built", and added: "The consortium may also participate in competitive tenders to extend our presence at other airports throughout the country. Menzies is actively looking at other opportunities to expand in the region."
One airline source said the Iraqi market was in good health, and offered opportunities.
"Erbil is buoyant, the Kurds have money. There is lots of business in Kurdish Iraq, as there is oil and money – and demand for hi-tech. But the Iraqis have money too, it's just been difficult to make it work through Baghdad."
Meanwhile, forwarders and airlines working in Afghanistan have expressed concern over the future of the market as the US withdraws. One source said: "A fair bit of revenue will exit the economy; the US was a big part of it. Bagram [the huge military base] was a mini-city."