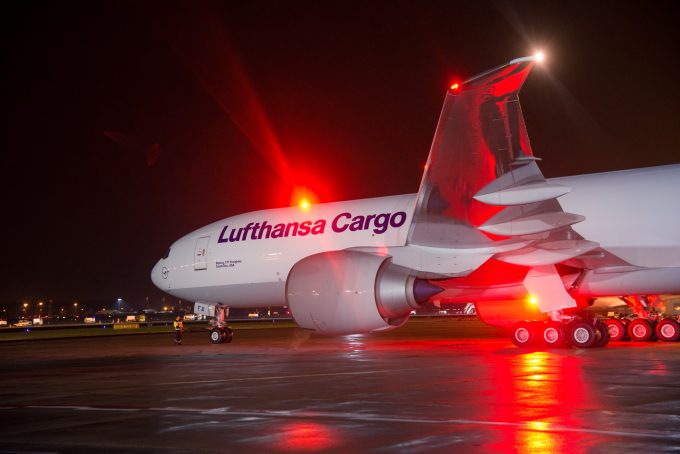 As airlines brace for fewer block space agreements (BSAs) next year, Lufthansa Cargo has made it easier for customers to book on the spot market.
Its Rapid Rate Response sales channel provides spot rates in real time, and is directly bookable.
Launching this month, it will generate spot prices for customers in more than 10 countries. The carrier will also offer forwarders the option of directly connecting their systems to Lufthansa Cargo's via API. It will also connect external sales platforms, such as cargo.one.
Dorothea von Boxberg, chief commercial officer at Lufthansa Cargo, said: "We are speeding up and simplifying our booking process considerably and further expanding our digital sales channels. This complements our existing personal and digital services."
With fewer BSAs expected in 2020, owing to some severe price discrepancies this year between contracted rates and spot rates, the "safety net" for airlines is expected to be less effective.
But Peter Stallion, of Freight Investor Services, said: "Dynamic spot rates are a must for all airlines, without exception. I am continually amazed that this has only just happened through digital sales channels.
"From our perspective, binding dynamic spot rates are essential and recordable, allowing us to precisely track rate volatility. It also allows centralised rate tracking and control, meaning companies have greater visibility over precisely what they are buying and selling and at what price, immediately.
"At the moment most cargo airlines have gateways siloed for buying and selling, and the communication between these silos is often disrupted. Our risk management market is aided by airlines having all of this information at their fingertips."
Hopes for the air cargo market in 2020 are not high. Cathay Pacific's chief commercial officer, Ronald Lam, said this morning: "While our cargo performance this year remains significantly below the record levels seen in 2018, we are cautiously optimistic about 2020, despite anticipating a weak first half."
While 2019 has seen a 3.3% decline in demand, IATA has forecast 2% growth next year – but still below the 2018 result. It said cargo revenue would fall for a third consecutive year, down 1.1% from this year.
However, IATA has been wrong before: at the start of last year, it forecast 3.7% growth before cutting its volume outlook through the year.