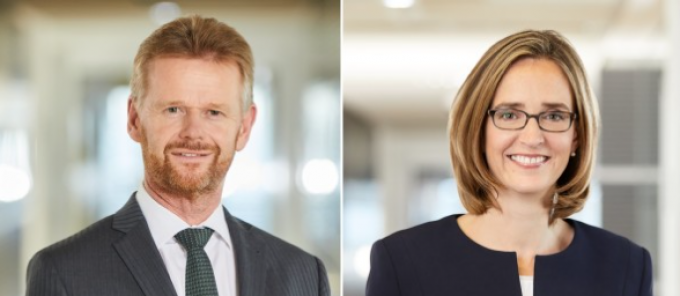 Dorothea von Boxberg is to take over as head of Lufthansa Cargo, while current chief Peter Gerber becomes chief executive of Lufthansa subsidiary Brussels Airlines.
Following a Lufthansa Group management reshuffle, the pair will move positions on 1 March. It's part of a group-wide rotation policy, according to Lufthansa.
Mr Gerber will also take on the new role of executive vice president Lufthansa Group, in Brussels.
Ms von Boxberg, currently chief commercial officer, will become CEO and chair of the executive board of Lufthansa Cargo.
"I would like to thank Peter Gerber for his outstanding achievements as CEO of Lufthansa Cargo." said Harry Hohmeister, chairman of the supervisory board of Lufthansa Cargo.
"As a passionate airline manager, he has very successfully managed the highly demanding and volatile logistics business and, together with a motivated and committed team, has played a major role in shaping the group's cargo division in recent years.
"Dorothea von Boxberg, an experienced manager from within the company, is taking over the helm of Lufthansa Cargo. She is not only a sales professional, she also has a great deal of expertise, for example, in product development. With her creativity and commitment, she will continue to develop Lufthansa Cargo successfully in these extraordinary times."