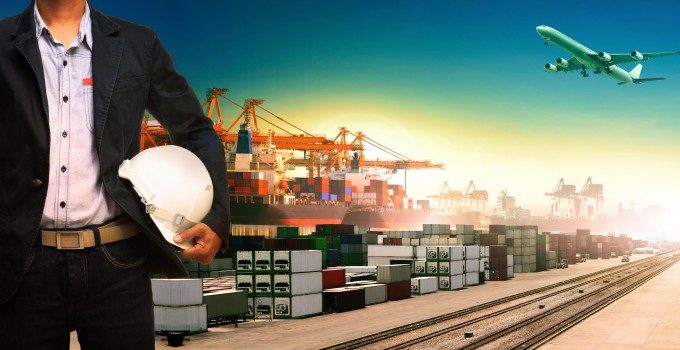 Larry Coyne, founder and chief executive of Coyne Airways and Coyne Aviation, has joined the Tiaca Hall of Fame as the 2020 award winner.
The Hall of Fame honours those with "outstanding achievements in the development of the air cargo industry, exquisite leadership record and innovative spirit".
Mr Coyne certainly fulfils this brief. He set up Coyne Aviation in 1994, providing cargo flights to CIS countries (without aircraft), and quickly becoming the top cargo carrier to the region from Europe.
"I didn't think many people had taken note of a non asset-based cargo airline that started from scratch 26 years ago with zero investment and no defined routes," said Mr Coyne.
"But thanks to a lot of hard work by its dedicated staff, we managed to move around 250,000 tons of cargo, generating $1bn in sales, while remaining profitable every year.
"This is something I am especially proud of, all achieved with no aircraft of our own, no debt and with a reputation for flying to far-flung and unpronounceable places."
Mr Coyne has also been instrumental in Tiaca's development. He joined its industry affairs committee in 1998 as a "passionate advocate" of security, liberalisation of cargo traffic rights and the removal of obstacles to growth in the industry. He went on to become vice chair and then chair of the association – and has been an advocate of Tiaca ever since.
"Larry always has been passionate about our industry and a true believer in the value of Tiaca," said its council chair, Sebastiaan Scholte. "He has contributed a lot to our organisation and to our industry.
"I am thankful for the advice he has given me during my time as chairman. It is an honour to see that Larry will now be part of the famous Hall of Fame."
The Hall of Fame was launched in 1997, and now includes 55 leaders.
"I feel honoured to be in the same group," said Mr Coyne. "They have all done exceptional things, perhaps somewhat against the odds, which has impacted the way we go about our business today.
"Our industry needs to encourage more innovation and flexibility to produce structures better suited to the demands of tomorrow. I hope Tiaca will build a strong industry consensus and lead the way, and I pledge to do my best to support it," he added.
The Loadstar – which Mr Coyne championed and supported through its start-up years – congratulates him on his thoroughly deserved place in the Tiaca Hall of Fame.