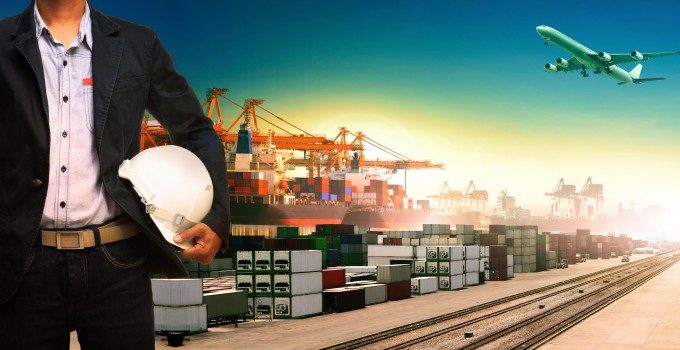 Burgeoning China-Europe rail freight has been given a further boost by enhanced services and connectivity in Kazakhstan.
National multimodal operator KTZ Express (KTZE), has signed a memorandum of understanding with DHL Global Forwarding for increased commercial block China-Europe rail services running through Kazakhstan and other countries from the Commonwealth of Independent States (CIS).
The agreement will allow DHL to provide additional forwarding services, while KTZE has pledged huge investment over the next five years of $36.3bn on infrastructure projects and distribution locations along the route, with the goal of creating Central Asia's most advanced logistics network.
New or enhanced services include rail-air multimodal deliveries, reefer container operations and e-commerce deliveries via containerised postal cargo.
KTZE president Sanzhar Yelyubayev told The Loadstar its China-Europe volumes had more than tripled in 2014, reaching 21,000 teu on 254 trains. Furthermore, with the expectation that total trade between China and the EU will grow from $615bn to $800bn by 2020, KTZE is aiming to attract 8% of this cargo flow to trans-Kazakhstan land routes.
"For China–Europe, 58 block-trains ran through Kazakhstan in the first half of the 2014. Traffic tripled in the first six months of 2015, up to 177 block-trains. We are planning to increase traffic up to 400 trains by the end of this year," said Mr Yelyubayev.
He added that train speeds were increasing, meaning rail networks have a distinct advantage over traditional ocean voyages.
"Delivery speed is one of the basic advantages. It is equal to 14-16 days, which is three times faster than the traditional sea route. So the speed is already almost 1100km per 24 hours. We plan to bring it up to 1500km per 24 hours."
Improving rail networks is a key strategy of China's New Silk Road policy, which aims to improve inland connectivity between regions inside China and with the Central Asian 'stans', Russia and Europe.
With so many land borders along the rail network, special economic zones will play an important role in lowering freight costs, which, at roughly three times the cost of shipping a standard 20ft container by sea, is impeding rail from ever truly becoming a viable replacement for ocean freight.
Khorgos Special Economic Zone, for example, will act as a dry port and visa-free customs union on the landlocked China-Kazakhstan border.
Interestingly, maritime port operator DP World is providing management services for the development of Khorgos SEZ and its inland container depot.
The Dubai-based operator believes the shift in manufacturing to central and western Chinese cities – as production moves further inland in seek of low-cost labour – will mean Khorgos SEZ is well placed to enable increased overland trade. KTZE predict Khorgos SEZ will handle 4m tonnes of cargo by 2020.
Meanwhile, to streamline the route to market for Asian shippers wishing to reach Central Asia, KTZE opened a rail terminal at the port of Lianyungang, located in Jiangsu province on China's eastern coast.
The terminal, which opened in 2014 and will reach volumes of 250,000 teu this year, is being used to consolidate transhipment cargo flows between Central Asia, Kazakhstan, South-east Asia and China's inland ports. This is proving to be a much-needed solution for shippers with LCL cargo, which previously had to wait for sufficient volumes entering Tianjin or Shanghai to fill a container.
Rail-Air multimodal transport is also a new service offering from KTZE which plans to have operations running regularly by the end of this summer.
Mr Yelyubayev explained: "We have successful experience of rail-air multimodal deliveries of electronic products from China to Europe in a very short time, only seven days, in co-operation with our partners, DB Schenker and KLM."
KTZE sees electronics and other temperature-controlled cargo as another avenue for taking market share away from air and sea freight.
"We can provide faster and cheaper all-weather delivery service to any place in the world for goods demanding special temperature conditions, such as electronics and FMCG products," said Mr Yelyubayev.