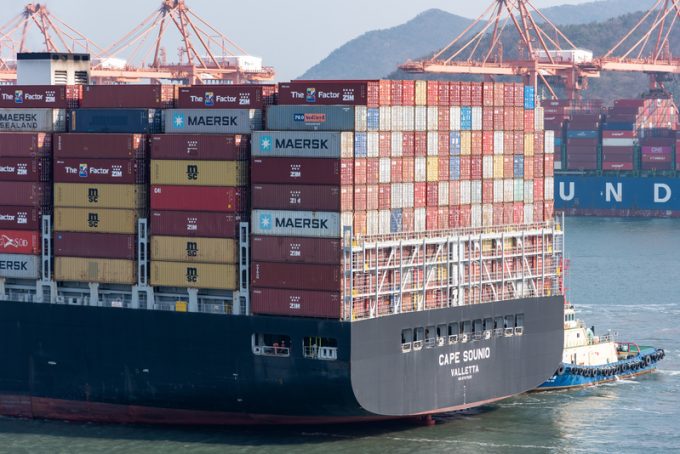 Following an eight-day strike, South Korean truckers went back to work today after hammering out an agreement with the government just before midnight.
The source of the discontent was the Safe Trucking Freight Rates System, which is due to expire in December, but citing rising fuel costs, the truck drivers wanted it to be extended.
After initial talks fell through Sunday, both sides resumed negotiations yesterday, and the Ministry of Land, Infrastructure and Transport (MOLIT) agreed to prolong the freight system, introduced in 2020 to ensure minimum wages and prevent overwork and dangerous driving.
While it is not clear how long the freight system will be extended, the transport ministry said it planned to report the results of the three-year system to the National Assembly so lawmakers could debate whether to prolong it or even make it permanent.
MOLIT is also mulling expanding the freight system, which covers container trailers and cement mixers, to vehicles carrying other cargo types, as well as offering more fuel subsidies to truckers.
The strike disrupted cargo transport and manufacturing in South Korea, with the steel, automobile and petrochemical sectors reporting at least $1.23bn in damages, according to the Ministry of Trade, Industry and Energy.
Project44's Supply Chain Insights data show weekly median dwell times at Busan have soared after the week of industrial action, with import containers being kept in South Korea's main container port for an average of 14.29 days, up from the usual four. Export containers saw their average dwell time go up to 11.38 days, from 3.5 the previous week.
Supply Chain Insights VP Josh Brazil said: "The effects of the strike are quickly working their way through the supply chain and will have global ramifications. Dwell times at the port of Busan are starting to skyrocket as containers face increasing delays getting in and out of the port."