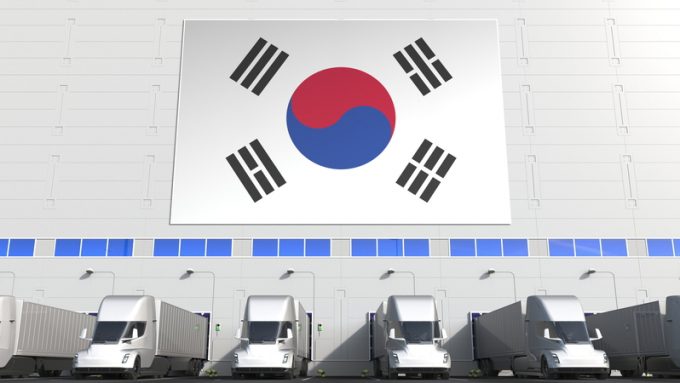 The Korea International Trade Association (KITA), representing importers and exporters, has called on striking truckers to end their industrial action and get goods moving again.
As the strike reached its eighth day today, KITA urged truckers to consider the long-term economic effects of the strike and resume negotiations with the government.
It said it had received 236 complaints from members, alleging financial damage from the strike that has resulted in delays to cargo deliveries.
While South Korea's steel, automobile and petrochemical sector have reported at least $1.23bn in damages, KITA said SMEs could bear the brunt of the trucking stalemate.
Citing rising fuel costs, the truckers want the Safe Trucking Freight Rates System, implemented in 2020 to prevent speeding and overwork, to be extended beyond original expiry in December, but talks with transport ministry officials broke down on Sunday.
KITA said 90 tons of isopropyl alcohol, used in making computer chip wafers, could not reach China last week and the delay had affected wafer production, adding: "These are key materials that should be supplied to each industry. Export shipments are being cancelled and delivery failures continue to occur."
The association said SMEs could face severe losses if the shipping and trucking disruptions continued, as they may have cash flow pressures.
"We strongly urge the truckers to see the big picture and return to work first, put stalled transportation back on track and resume negotiations for a win-win deal."