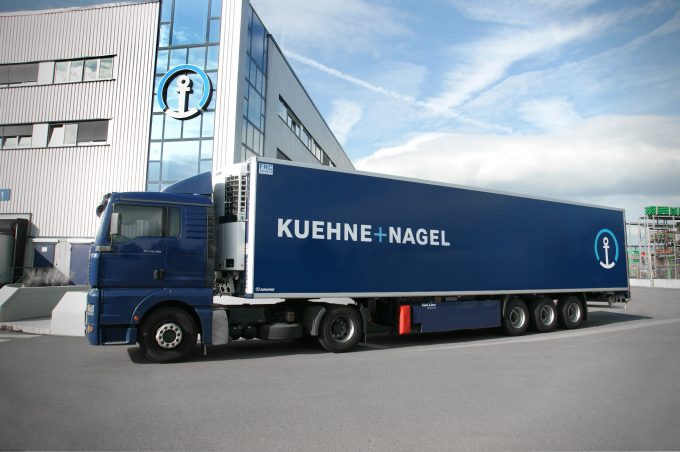 Kuehne + Nagel (K+N) has begun noting the CO2 emissions generated by sea freight shipments on invoices, to help customers identify their carbon footprint.
K+N claims to be the first logistics provider to disclose sea freight emissions on an invoice, but several operators have told The Loadstar they have similar policies.
Board member Otto Schacht said K+N's goal was to raise visibility and awareness of the environmental impact and improve decision-making within the supply chain.
"Due to our global IT operating platform, we are able to deliver customised reporting and digital solutions, not only in our core business, but also in areas such as sustainability," he said.
"In order to meet the customer's CO2 reduction targets, we can assist with moving the cargo, generating the lowest possible carbon footprint."
A spokesperson for Panalpina told The Loadstar it had been providing information on CO2 emissions for customers as part of its ECOtransIT platform since 2014.
"We can provide our customers with a breakdown of their CO2 emissions per mode of transport and per tradelane," said the spokesperson. "The company is currently working on an initiative to integrate this information directly into its invoices."
A Deutsche Post-DHL spokesperson told The Loadstar its Global Forwarding division offered customers a range of customised carbon reporting products.
Its Track and Trace system includes transport-related greenhouse gas emissions for individual shipments, while Carbon Report provides an individualised breakdown of GHGs from transport activities with DHL. And Carbon Dashboard provides an online report that allows customers to run simulations of their shipping requirements to understand emissions for different scenarios.
"The free DHL Carbon Calculator allows customers to calculate exact emissions based on real or hypothetical shipments for almost all modes of transport," added the spokesperson.
As members of the Clean Cargo Working Group (CCWG), K+N and DHL alike use its EU-compliant methodology to calculate emissions. This covers so-called tank-to-wheel (TTW) emissions, given off during transport operations, but does not cover well-to-wheel (WTW), which includes emissions from energy procurement.
In a report, the CCWG says it may adjust its data in the future to include WTW emissions, but in the meantime provides a global average figure which users can multiply their TTW by to get their WTW figure.