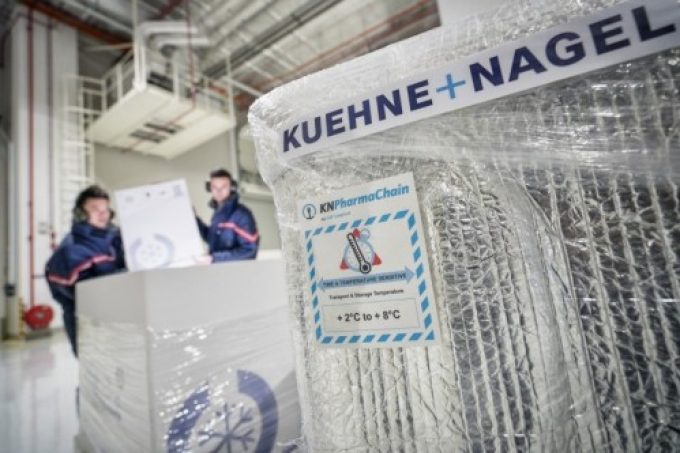 Kuehne + Nagel has unveiled its new corporate plan to succeed the Focus + Excellence initiative that has run since 2014.
At the company's capital markets presentation today in London, chief executive Detlef Trefzger said KN+ NextGen was effectively an umbrella term for a range of "transformative projects" to be launched in the coming months.
"There are three dimensions to this – customers, technology and people," he said.
"Firstly, we will set a new standard for customer excellence and expand into new services," he added, citing the recent launch of the KN Lithium battery programme as its first example.
"This is about leveraging our strengths to extend our services from the supply chain to the value chain," he said, adding that KN has around 18 touch points with customers' supply chains.
"We will not become involved with their product development and liabilities, nor the sale and marketing of products, but in between customer product development and the end consumers there is plenty of room for service expansion," he said.
He said much of these opportunities would be explored through new technology platforms, and cited one system nearing launch designed specifically for high-volume commodity shippers, which would appear to be a response to Silicon Valley logistics start-up Haven.
"We will address the commodity customers, who have high-volumes that require no specialised handling, with a new online simple quote and book system call eTouch that will revolutionise the commodity segment," he said.
"Over the next couple of years, improving customer experience through technology is the name of the game," he added.
And KN wants to tackle the challenge of recruiting staff who have different skill sets to traditional logistics professionals, which has also been a feature of start-up disruption.
"We are going to be hiring process engineers, data experts and scientists, and will blend our forwarding and logistics know-how with these new skills to create new logistics specialists – and we will call them e-warders.
"However, we also believe that the transport and logistics will stay a people business because it is people that continue to interface with technology," he said.
Beyond the immediate focus on technology and transformation, KN's corporate ambitions have remained largely the same – it is continuing to target market share with a growth rate that is double the market, and it will continue to hunt for acquisitions.
"Through acquisitions we will add [vertical and geographic footprint and acquire new abilities," Dr Trefzger told the assembled audience of investors and analysts.
Today also saw the launch of a new intelligence service for shippers, Global Kuehne + Nagel Indicators (GKNI), which combines trade and logistics flow figures, big data and predictive analytics to give "a picture of the very recent past, present and very near future", according to chief information officer Martin Kolbe.
The company has termed it "nowcasting".
"We have 25,000 data sets from KN's shipment data and combined with other data such as port throughputs and real-time vessel movements in a new algorithm to provide trade balance, import and export and industrial production forecasts," he said.
KN head of new business Joao Monteiro claimed that the GKNI delivered customers with forecast data "55 days earlier than other trade estimates on the market".
It currently covers six verticals and 12 countries.