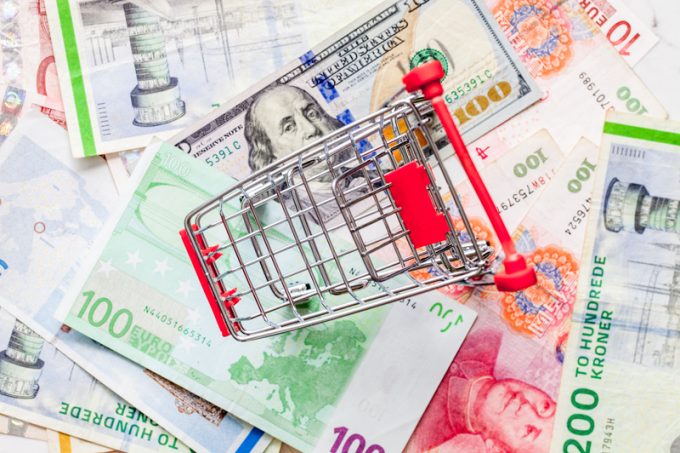 Economic figures for June indicate that the global economy appears to have turned the corner from the hit from Covid-19, with trade and production volumes trending up on both sides of the Pacific Basin.
However, recovery is expected to be bumpy in the coming months as the surge in Covid-19 infections in multiple economies impacts economic activity.
US manufacturing officially returned to growth in June, with the Institute of Supply Management's purchase managers' index (PMI) breaking through the 50-point mark that denotes economic expansion. It hit 52.6, which was 9.5% up on May.
Coming after a 3.2% gain in May, the stronger improvement in June suggests the US economy has turned the corner from a low point in April, which had seen the lowest PMI reading since April 2009.
"As predicted, the growth cycle has returned after three straight months of Covid-19 disruptions. Demand, consumption and inputs are reaching parity and are positioned for a demand-driven expansion cycle as we enter the second half of the year," said Tim Fiore, chair of the institute's manufacturing business survey committee.
Of the 18 manufacturing sectors the institute tracks, 13 showed growth in June, but four segments – transport equipment, primary metals, fabricated metal products and machinery – suffered contraction.
Overall production increased 24.1%, while new orders were up 24.6%. At readings of 47.6% and 48.8%, respectively, new export and import orders were still shy of expansion territory, but they climbed 8.1% and 7.5% from their levels in May.
Across the Pacific, China's PMI for June beat expectations, coming in at 50.9. This marked an improvement of 0.3% over May,  and also defying predictions, China's imports and exports showed year-on-year gains for June, with imports up 2.7% and exports 0.5% higher.
In the US, the rise of import and export orders in June signalled a recovery from May, when US foreign trade sank to $343.6bn, the lowest level since April 2010.
While the resurgence in manufacturing was expected as states were loosening restrictions, international flows produced some surprises. California's port of Oakland registered an unexpected jump of 1.9% in import volumes for June, despite 10 cancelled sailings.
But not all the imports were eagerly anticipated by their recipients. Bob Imbriani, senior vice-president international of forwarder Team Worldwide, said many importers would have liked to cancel orders as they were still disposing of earlier inventory, but they were locked into contracts.
Except for e-commerce, the retail and consumer products sector was still struggling to regain momentum, he added.
Team's manufacturing clients, on the other hand, had shown more optimism, he said. As plants ramped up operations, with orders to meet, their need for components and materials has jumped. On the outbound side, Team has seen a number of US manufacturers focus more on exports.
While the June figures indicate that the US and China have managed to reverse the downward momentum from the pandemic, the recent surge in new infections in a number of countries signals that the coming months are unlikely to match the momentum seen last month. Counties and municipalities will likely tighten restrictions in response to spikes in infection, leading to disruptions, the ISM has warned.
Likewise, economists have cautioned that this month will likely show a bumpy picture, which will probably extend through the second half of the year.
The worst may be over, but the battle with the ravages of the pandemic is far from won.