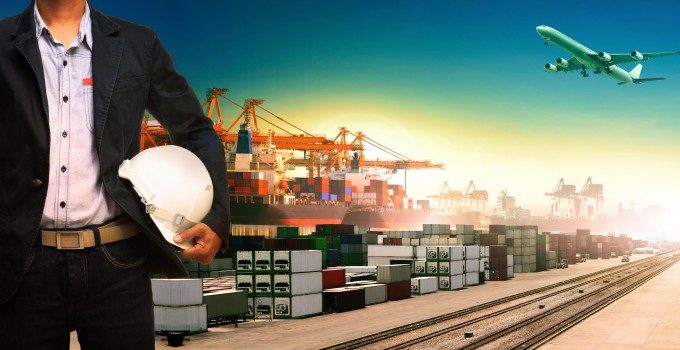 Severe cutbacks in US military spending during the drawdown from Afghanistan have led to a raft of job losses in the airfreight business in the Middle East.
Air charter broker Chapman Freeborn this month let go more than 20 staff from its UAE office, blaming lack of volumes from its military business. One source at the company said: "It's very sad, but we simply didn't have the work for them."
In a statement the company said: "The restructuring affects only a very specific part of Chapman Freeborn's business – namely the reduction in warehouse operations at Sharjah International Airport [pictured]. Decisions like this are never taken lightly, but specific customer operations no longer required the operation of a warehouse facility at Sharjah on the same scale as before.
"Our warehouse operations at Sharjah will continue but with a smaller and more manageable workforce. Where possible, staff have been offered positions elsewhere in the company. Our core offering in the UAE remains specialist aircraft charter services, and we are confident that we have established a firm basis for continued growth in this market."
Much of the broker's business was based on US military exchanges or military retail stores. "That business is not there any more," explained one informed Dubai-based source. "It used to be 70 to 80 tonnes a week – now it's more like five tonnes."
He added: "Chapman still has overheads here and a big office with lots of expat staff. There is a belief that the US will do one last big pull-out, a big surge, and everyone is waiting until next summer for it."
However, some sources claim it is more likely the US will pull out through Karachi and seafreight the remaining equipment: "it is so much cheaper".
It is thought – but not as yet confirmed by The Loadstar – that up to 90 operational jobs have also been lost at National Air Cargo in the region, including Afghanistan.
The drawdown, as reported earlier this month, has severely impacted other US carriers. Airline owner Global Aviation Holdings, which filed for Chapter 11 bankruptcy proceedings on November 12, is to make approximately 190 staff redundant as part of its restructuring.
"We expect to reduce our workforce by approximately 16% in the next 90 days," it said in a note to customers.
"As part of the reorganisation, we will be further streamlining our cost structure. The workforce needs and the transition plan has been determined and all employees who are affected, whether immediately or over the course of the next seven months, have been notified."
GAH added that its carrier World Airways would be reducing its fleet size "to meet the realities of reduced military air charters", which, it said, had led to revenues falling 20% this year.
At the start of this month, the airline parked one MD11 freighter at Marana Air Park, and another at Phoenix Goodyear Airport.
Similar cuts have also led to the probable closure of Evergreen International Airlines. While Evergreen issued a statement saying that it has not yet decided to close, it has filed a notification to the US state of Oregon that 131 employees would be laid off between November 7 and the end of the month.
The US Department of Defense failed to comment on the job losses when contacted by The Loadstar.