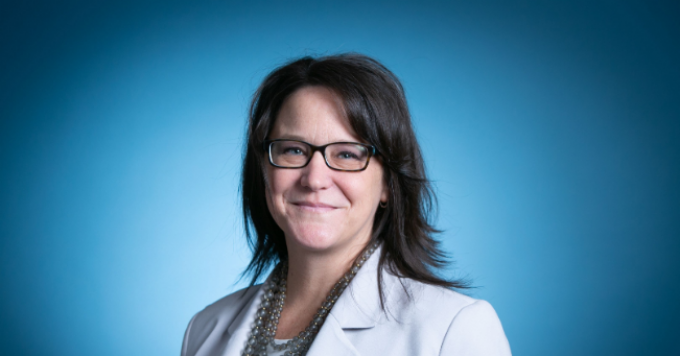 Jessica Tyler is to take over from Rick Elieson as president of cargo at American Airlines Cargo.
The carrier is undergoing a management shake-up which will see the cargo division and airport operations more closely aligned.
Ms Tyler, who will also become vice president of airport excellence, has only been with the carrier – and indeed in aviation – for less than nine years, but has been instrumental in transforming AA's cargo division.
The carrier is "right-sizing" its management and support staff, it said, as it "rebounds" from the impact of Covid-19.
It explained: "This new organisation will retain separate airport and cargo functions, but also benefit from the blending of the talent and expertise of the two teams in multiple areas, including strategy, policy and procedures, training, automation, and innovation."
Mr Elieson will become vice president of loyalty, while Roger Samways becomes vice president of commercial cargo, responsible for global cargo sales, revenue management and customer care. Lisa Oxentine becomes managing director of cargo global sales.
Former head of cargo, Jim Butler, retains his position as senior vice president airport operations and cargo, and will oversee Ms Tyler's role, while David Vance's job will be expanded to include airport support as well as cargo operations.
"Rick did a wonderful job leading the cargo division for the last few years," said Mr Butler. "He's earned us the best revenue and performance year in cargo history, and I'm thankful for the way he has navigated cargo through this pandemic thus far.
"Under Rick's leadership, Jessica led the largest investment in cargo to-date – a business transformation effort that is just one of several large-scale modernisation and change initiatives she has overseen. Her experience and leadership in developing teams that achieve customer-focused success make her the right leader for the airports and cargo team in this challenging climate."
Ms Tyler, who becomes one of very few women to take the top cargo job at an airline, added: "Our role as leaders right now is to define a path through this incredible global crisis – for our customers and our team members. Thinking creatively, partnering in new ways, and caring for people along the way will help achieve this goal. With challenge comes opportunity, and I'm honoured to be part of a team that will keep customers front and centre and the world moving forward." 
The carrier added that it was starting to see the shoots of recovery. Last week it announced its was moving its UK operations to Heathrow Terminal 5, to co-locate with partner IAG.