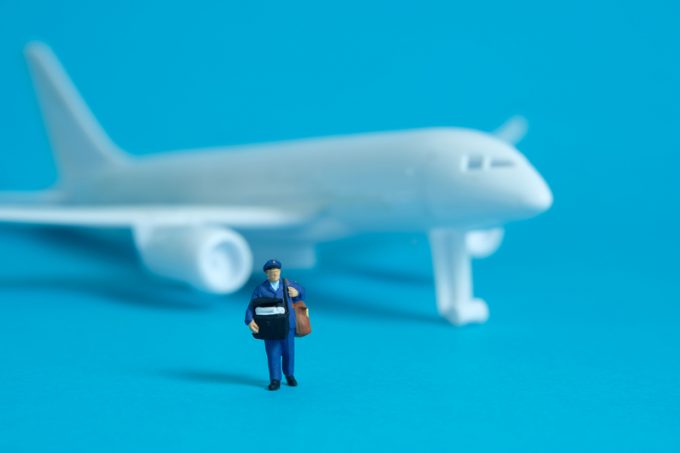 Wings Onboard is signing up a local partner in Brazil, part of a push to expand the on-board courier (OBC) provider's global network, said chairman Tal Haimovich.
The OBC sector is on the rebound after the outbreak of Covid-19 dealt a massive body blow to operators. Russi Batliwala, chairman of Chapman Freeborn, said his OBC business imploded to about 10% of pre-pandemic levels, but had now fully recovered.
The initial experience was stark, as available flights dried up, demand slumped and travel restrictions crimped courier activities. Understandably, couriers themselves were wary of exposure to the virus, although it never got to the point where Wings could not find a courier to get on a flight when demand came in, Mr Haimovich said.
Buit the challenging situation also offered opportunities for OBCs with a good network, as they were in a position to offer services many competitors could not, he said.
The OBC sector, historically, was characterised by local heroes that dominated their home turf, Mr Haimovich said, adding: "We wanted to create something that could provide a global response to any shipment coming from any place in the world."
The first major boost for OBCs came in response to the pandemic – massive flows of personal protection equipment.
"The demand for medical equipment inevitably increased, and time-critical planning and Covid-secure delivery have been crucial. All Air Partner couriers are tested and carry the required documentation to fly, ensuring no delays to shipments in transit, while real-time updates on door-to-door/airport-to-airport services, as well as customs support, enabled us to provide a seamless service," said Robert Jubb, head of freight, UK, of charter broker Air Partner.
Demand for ship, aircraft (especially freighters) and automotive spares has shown strong growth, Mr Haimovich reported.
"Currently, Air Partner is also providing OBC services to the automotive and offshore vessel markets. We are still working with the AOG operations but obviously at a reduced level compared to before the pandemic," reported Mr Jubb.
Some forwarders have discovered OBC as a tool to cope with volatility, Mr Haimovich noted. Faced with a high degree of uncertainty whether flights will operate as planned, they find that an OBC provider can reduce the risk, thanks to their flexibility to shift quickly to another flight, or another airport, if necessary.
"Suddenly you have OBCs coming with 200/300 kg to an airport," he said.
OBCs have also benefited from reduced competition, he noted. Traditionally private jets may carry a few boxes, but they are not available now because of low passenger demand, he explained.
For all the improvements since last spring, it is not smooth sailing for OBCs today. For one thing, operators have to continuously monitor national requirements on vaccinations and Covid-19 tests.
"Requirements for tests can change within two or three hours. When the courier lands they may be different from the time when the flight departed. We need to be flexible and check all the time," Mr Haimovich said.
Flight connections are another stumbling block.
"In the past you could work with connecting flights in 35 minutes. Today that's impossible," he said. Sometimes Wings uses multiple couriers on long routes, where one hands over to another at a transit point.
The company's network covers 67 countries, predominantly in Europe and North America. Management is planning a major expansion this year, chiefly in Asia and Latin America, and it is enlarging its marketing and sales department.
While selling is primarily done by GSAs in their national markets, Wings is also dealing with forwarders at head office level. The company sells only to forwarders and does not entertain approaches from shippers.
"Unlike many of our competitors, we do not go after the end user," Mr Haimovich said. "We may lose on some margins by dealing exclusively with forwarders, but it helps us with our global expansion."