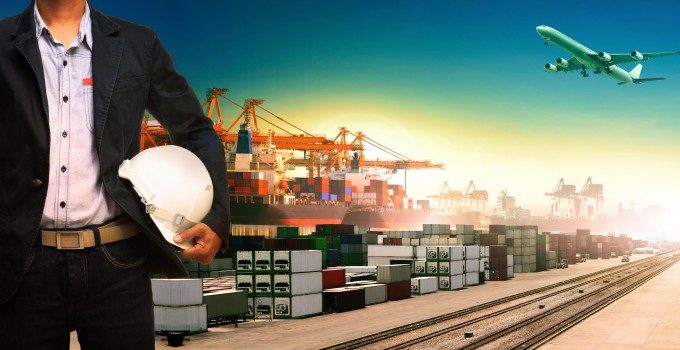 Des Vertannes, the charming, diplomatic, even-keeled, much-liked and well-respected head of IATA Cargo, has announced his resignation from the industry. He leaves the association in June.
He joined IATA – then renowned for its lack of interest in cargo, an unhappy staff and unpopular director general – exactly four years prior to his leaving date.
Defended and ring-fenced initially from the worst of the association by the Cargo Committee, led by former Emirates SkyCargo chief Ram Menen, he set about changing the role IATA played in cargo – certainly a thankless task.
At the time, Mr Vertannes said he would do the job until he had made a difference.
With e-freight now on its way, a modernisation of IATA's approach to 'agents', the creation of GACAG, a healthier relationship with FIATA, a proper environmental agenda for cargo, a voice for ground handlers, a sustainable agenda and other improvements too numerous to mention, the industry can safely say that yes, he has made a difference.
Previously cargo chief for Etihad and Gulf Air, he has also striven to boost the air freight business in general; to give it a wider focus to help companies grow the industry rather than steal a shrinking amount of business from each other.
Mr Vertannes, a true gentleman, who has worked in air freight since 1970, is known not only for his diplomatic nature, but also for wearing his heart on his sleeve: no other industry leader could trigger an outbreak of moist eyes among grown men like he could.
He has made no secret of his jealousy of close friend Ram Menen's recent retirement. While Mr Menen now travels the world seeing friends and places, Mr Vertannes (or 'poor Des' as he has become known, owing to his relentlessly difficult job) has been stuck travelling the world, soothing forwarders, carriers and Customs, making speeches and boosting business.
As the news of his departure emerged, tributes began to pour in.
Stan Wraight, executive director of SASI, said: "With everything that is happening today in our air cargo world, the pressures for change are enormous if we are to remain relevant. We have all been struggling for years to impress on the industry the need to recruit and train young leaders, as the current guard will leave. And now we lose Des to retirement, one of the true leaders out there.
"He is able to get people motivated just through his passion, intelligence and eloquence, and that comes about when you couple years of experience and know-how with charm and intellect. IATA and the industry needs more Des Vertannes, not less.
"He will be missed, but I hope that he will enjoy retirement along with his wife Gloria and their many kids and grandchildren. Of all people, he has done his share and deserves the time off. IATA and the industry's loss is his family's gain."
Mr Menen said: "Des is a hard act to follow. He is one of the most knowledgeable, passionate and hard-working people I have met. He is true visionary and icon. He is also one of the best salesmen I have come across – he can sell 'ice to Eskimos' with the greatest of ease.
"Des is what IATA needed when the industry was at a crossroads and had no definitive direction. He is well-respected by every element of the industry and has had the challenging task to start the modernisation process.
"His list of achievements over the years, when documented, will need many pages to record. I could go on and on – but I am glad he can now spend time with his family.
"Like me, I am sure he is going to enjoy the next phase of his life. I wish him the best and am delighted to welcome him to the retired senior citizens club!"
The Loadstar wishes him all the very best for his more than well-deserved retirement. The industry – and all the people in it, who count him as a dear friend – will miss him sorely.