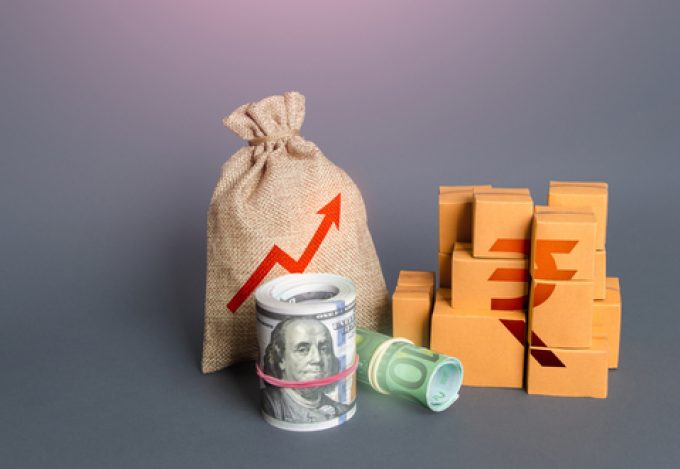 Indian airfreight forwarders are finding themselves in a cash flow squeeze amid heightened growth challenges, following the 18% Goods and Services Tax (GST) imposed on export freight charges.
The levy comes after the government removed exemptions on 1 October.
GST is a value-added tax on goods and services, implemented in July 2017 to eliminate the cascading effect of multiple taxes on supply chains.  But export transport costs were not included until now.
The forwarding community must now pay taxes on shipments handled on a monthly filing basis, and failing to do so will trigger hefty penalties.  On outbound ocean freight charges, the tax rate is lower at 5%.
According to industry sources, compliance could prove a major financial burden on freight intermediaries, as most contracts are typically built around extended credit arrangements, especially in regular or high-volume cases.
"Money has to be deposited into the GST account even before we receive payments from clients," one Mumbai-based airfreight forwarder told The Loadstar.
Arvind Talan, CFO at Mumbai-based Jet Freight Logistics (JFL) said: "[The levy] is going to be a big concern for freight forwarders and exporters. The trade will get adversely impacted due to this sudden [change]."
And according to Vineet Malhotra, co-founder and director at Kale Logistics Solutions, the mandate does not align with global transaction systems.
"When we look at the international laws for tax levy on air/sea freight, that happens to be 0%," he said. "The tax levy on freight will also adversely affect airlines, shipping and freight forwarding players. And this will strain the working cash flow of exporters who have yet to recover from the pandemic downturn."
Exporter groups also raised serious concerns over GST. Naren Goenka, chairman of the Apparel Export Promotion Council (APEC), told The Loadstar the tax burden would add to the headwinds already on the trade outlook.
"Airfreight is already very high in comparison with sea freight," said Mr Goenka. "International buyers have already started delaying accepting orders and, thus, inventory costs for holding export consignments in India are also increasing."
Federation of Indian Export Organisations president A Sakhtivel said: "The government should look into the request of the export sector for continuing with the GST exemption on freight on exports, particularly as the freight rates are still at much elevated levels, and GST on such freight will affect the liquidity of the exporters."
But pleas haven't yielded any positive signals from the government so far.
Meanwhile, additional chartered air cargo capacity out of India has been met with concerns over weakening demand.  Delhi-based Pradhaan Air Express this week operated its first international service, to Hanoi, after entering the market with a converted A320 aircraft in July.
"We are receiving an incredible response from our customers, which is translating into charter flights to more destinations," said Nipun Anand, founder and CEO. The company plans to add a second aircraft this year.
But, according to Joy John, director of sea and air freight at Mumbai-based freight forwarder Jet Freight, carriers are facing significant pricing pressure due to a slowing market.
"The outbound rates have been trending down," Mr Joy noted. "For example, we have seen the rates to the US and Europe fall by more than 15% in recent weeks."
You can reach the writer at [email protected]