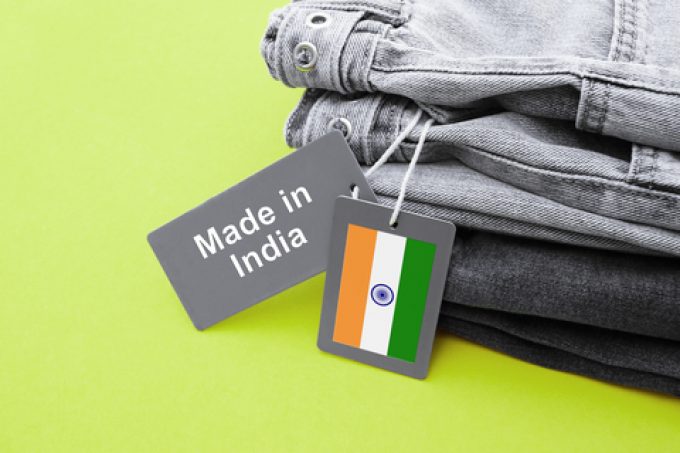 The Indian apparel industry, looking to position itself as an alternative Asian sourcing bet as global importers increasingly diversify beyond China, is upbeat about a sudden turnaround in export demand.
And this comes amid the economic headwinds in the traditional, larger western markets.
According to new data released by the Apparel Export Promotion Council (AEPC), ready-made garment (RMG) exports out of India in November soared about 12% year on year, in value terms – a strong rebound after declining trends seen in September and October.
"RMG exports from India have been witnessing a rough patch in the past few months, since most of the traditional markets like the UK, EU and US have been witnessing recession and global headwinds, leading to shrinking demand on one hand and buyers asking for 15% discounts on the other," AEPC chairman Naren Goenka told The Loadstar.
"After a few months of declines, RMG exports have again turned positive."
Mr Goenka said the new positive outlook was a big boost as the exporting community faced the additional burden of rising manufacturing and logistics costs, due to inflation and geopolitical factors.
Industry sources said the uptick in demand had come as global retailers began to deal with a shortage of inventory for the holiday season from their pandemic-linked stockpiles.
In addition, sources believe Indian exporters have made some tactical pricing adjustments to stay aligned with the new market reality.
"The target set for apparel exports in fiscal 2022-23 is $17.6bn, against which we have been able to achieve more than $10bn during April-November," AEPC noted. "In spite of all the constraints, we shall achieve the level of exports of last year, and may even exceed that this year."
Bangladesh has already become a larger beneficiary of global apparel sourcing shifts away from China, and it remains to be seen how Indian exporters can turn those evolving "China-plus-one" market diversification advantages to their favour.
According to available industry data, India's share of global RMG trade stood at 3.1% in 2021, versus 2.9% in 2020 and 3.4% in 2019, while Bangladesh commanded 9%, 8.6% and 8.5%, respectively.
Indian apparel exports have inherent tariff disadvantages in the absence of "most-favoured nation" status in several markets, particularly the EU and US.  But a free trade agreement recently set up with Australia presents an opportunity for Indian RMG exporters to extend their market reach, albeit on a limited scale.
"Australia has traditionally been the top trading partner for Indian garments, with our exports occupying a share of approximately 4% of total Australian garment imports," AEPC noted.
"The zero-duty deal with Australia in the southern hemisphere will keep Indian factories fully utilised during its lean period, with orders for spring and summer products."
At the same time, exporters' pleas to the Indian government for reinstating Goods and Services Tax exemptions for ocean and air freight charges haven't yielded any positive signals thus far, despite some perishables trade groups threatening shipment stoppages.
You can contact the writer at [email protected]