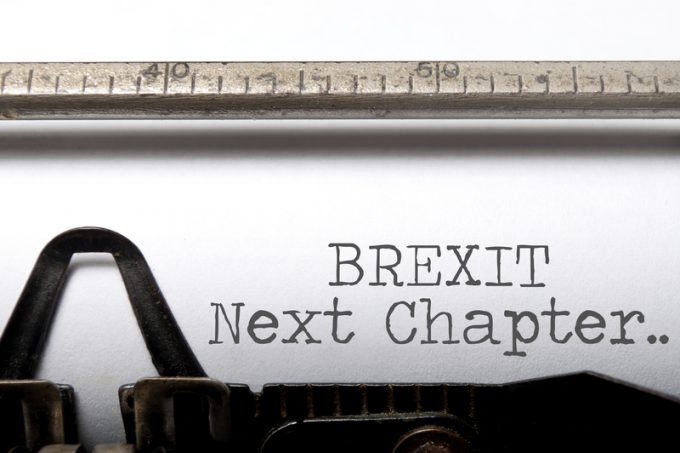 UK companies, already hit hard by the impacts of Covid-19, could face closure without further clarity on Brexit.
Global trade finance expert Dr Kerstin Braun, president of Stenn Group, yesterday warned that the UK's fast-shrinking economy had already hurt firms, and Brexit could do further damage.
"A hard exit following on the heels of the Covid-19 crisis, with potential tariff increases and paperwork confusion, could prove to be a perfect storm for UK firms.
"If Covid-19 fails to sink them, a messy Brexit could."
The Bank of England has forecast that the UK's economy will shrink 14% this year. (By way of contrast, the German economy is expected to contract 6.6%, according to the Institute for Economic Research, while the French government predicts its economy will decline 8%.)
Dr Braun said: "GDP growth was already flat leading into the pandemic, with uncertainty surrounding the election and Brexit hampering key sectors such as auto manufacturing and retail.
"As the country reopens, spending by consumers and business will be cautious, reflecting both wariness and fewer financial resources. The necessary social distancing measures will be limiting as well, since shops, restaurants, plants, and offices will be unable to operate at full capacity. However, the GDP drop in 2020 should be erased by gains in 2021."
But, she added: "One huge unknown is Brexit."
The comments came as the chief executive of Swissport UK warned the government that an aviation strategy would be critical if the UK was to overcome the challenges Brexit would throw at the country. Otherwise, he said, the UK's aviation sector would fail, while in continental Europe it would thrive.
"The UK is about to go its own way," Jason Holt told the Transport Select Committee yesterday. "But for trade agreements, aviation is key, whichever way you slice it…
"Right now, the government does not have a coherent strategy for aviation, and without that there is no fulcrum from which we can build. If the government remains asleep at the wheel, our competitors in other parts of Europe will shoot past us as we head towards a crash."
The warnings also follow confusion last week over how many Customs agents have been trained in preparation for the end of the transition period. The government has acknowledged that some 50,000 people will be needed.
While the cabinet office told The Loadstar some 20,000 training courses had been applied for, a freedom of information request by the BBC found last month that just 878 firms had signed up for training and IT investment.
While very limited funding is available for companies, they will also have to fund the changes operationally, which experts say they are reluctant to do when it is unclear what will be needed, and when many are facing severe financial difficulties and staff losses.