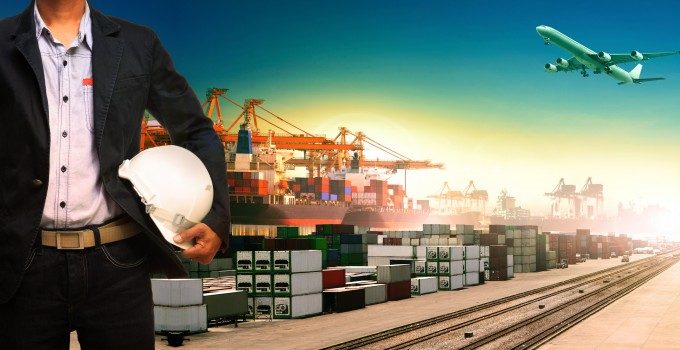 IATA airlines are working to "get the Alibaba stuff off the integrators and on to our planes," believes Brendan Sullivan, the association's manager for dangerous goods and training standards.
He told the Air Cargo Handling Conference at Milan's Malpensa airport that the only way the mainstream air freight industry could succeed in this was by improving supply chain transparency.
Oliver Evans, chief cargo officer of Swiss International Air Lines and chairman of The International Air Cargo Association, said that despite their size and high visibility, the integrators had only a small share of the global air freight market. But he cautioned: "Alibaba will dwarf eBay and all other e-tailers. It's our future world customer and we need an integrated supply chain.
"E-freight only works if we can stop reinventing information at each stage," Mr Evans said. "We need a single process from the point of origin. We need to move to individual piece-level tracking. Manufacturers apply unique barcodes to their products but as an industry we're not using them. Our systems are not designed for it."
Instead of just talking with each other, airlines, forwarders and ground handlers must communicate with shippers and consignees, because this was what integrators had done so successfully. "You will never see a flight number on their websites, just where cargo is at any given time and when they can expect it. I don't see many examples of that in this room," Mr Evans said.
Thilo Schäfer, VP global handling management at Lufthansa Cargo, said the company was entering data no fewer than nine times between receipt of cargo and loading the aircraft. "We keep capturing again data that's already there."
This cost time, reduced productivity and led to errors. Mr Schäfer asked delegates how many digitised air waybills out of 1,000 accurately matched paper documents. The answer was zero.
"I wonder why our fragmented industry is not moving forward?" he asked. "If we can do what the integrators are doing today, we will avoid double entry and human errors. Digitisation is not for its own sake, but for our own better margin.
"The AWB is only the first step [as one of almost 20 documents that must ultimately go electronic]," Mr Schäfer added. "If we don't take this first step, we will never get to the IATA target of full e-freight implementation by 2020."
One delegate asked: "Why have we still got documents we've had for the last 40 years?" He described the current 17% e-AWB penetration rate – IATA is expected to issue an updated figure this week – as "pathetic".
Fourteen IATA airlines and handlers came together in the Cargo Operations Advisory Group (COAG) in 2012 to try to more closely integrate handling with the rest of the cargo process. One of the first steps was to amended the cargo section of the standard ground handling agreement to enable carriers to agree contracts directly with their chosen cargo handler.
Yet service level agreements can still hinder rather than help the industry's efforts to simplify. Dave Ambridge, general manager cargo at Bangkok Flight Services, said: "Far too many SLAs are too complex. One had 42 pages – multiply that across several airlines and you see the size of the problem. We threw it back."
Mr Sullivan said COAG could turn its attention to developing a methodology for piece-level tracking and would also work alongside other industry groups to "take on some portion of the 48-hour analysis".
This referred to IATA's objective of removing two days from the air freight supply chain. "What is that we can actually do?" he asked. "Where are the dwell times, what are they for?"
Delegates accused forwarders of sitting on cargo and then blaming other players in the supply chain for delays.
Whatever the root cause, Mr Ambridge summarised, the situation was becoming critical. "We're down to 0.5% of world trade. A few years ago it was 1.5% to 2% and I can't put it all down to miniaturisation.
"I'm not sure what we've done since our last meeting in Lisbon. We keep talking about the same old issues," Mr Ambridge  said. He urged the industry to "get rid of one document" – the troublesome paper air waybill – and insisted he was "not worried about the other 19".