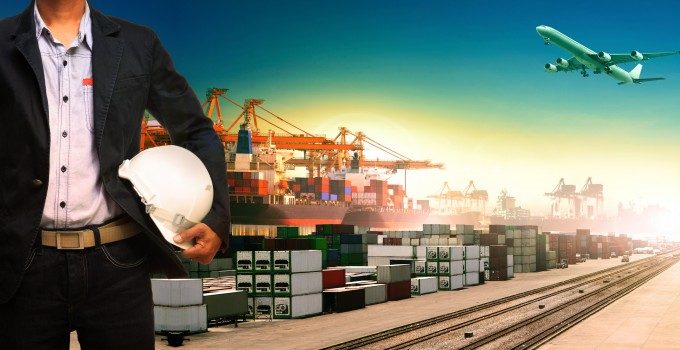 A long three years after the idea was first debated, it appears that forwarders will soon be treated as principals in their contracts with airlines, not their agents.
The Cargo Agency Modernisation Programme (CAMP), set to be agreed at FIATA's World Congress in 2014, is still not ready, owing to continued disagreement between IATA and FIATA. But the key point , agreed points will be implemented.
"We have reached agreement on a significant number of issues," said Glyn Hughes, IATA Cargo chief. "But not on everything. So we are going to go ahead with the things we do agree on. The term 'agent' will be dropped for freight forwarders. It confused the responsibilities, and now liability will be clearer. Role recognition is very important."
The sticking points are around the use of CASS. IATA wants the use of its Cargo Account Settlement Systems to be mandatory, while FIATA wants it to be optional. CASS arranges the settlement of accounts between airlines and forwarders.
Mr Hughes said that the CASS system was efficient, would help simplify business, as well as preventing the need for airlines to sign numerous bilateral deals with non-participating forwarders. While any company, not just IATA members, can use CASS, it is not clear what the cost would be to forwarders under the new regime – IATA's website states that  "IATA-accredited agents join CASS at no cost, whereas non-IATA agents or other intermediaries may join at a cost determined locally".
The issue appears to be a fairly significant sticking point, and means that the agent-role change must be introduced under the existing IATA 'Conference' rules – an airline-only, decision-making body.
"The decisions should be jointly made by IATA and FIATA," said Mr Hughes. "That's the longer-term objective, but we will deliver what has been achieved so far under the existing conference format."
IATA has set itself other new goals including simplifying supply chain relationships and data flow, and untangling some of the more bureaucratic parts of its own corporate governance.
Calling for a more collaborative approach between the supply chain partners, Mr Hughes said: "The historical relationship has been procurement-led between the partners, which extracts the ability to invest in the future from the value chain. We are now looking at horizontal partnerships. It could lead to costs going up – but shippers are looking for quality. They are sending higher and higher value goods, and so we need to work collaboratively."
IATA's head of cargo e-business management, Guillaume Drucy, said IATA was looking at improving the data flow between supply chain partners.
"Some airlines are making it clear that they are switching to e-AWB as their preferred method of shipping cargo, as it simplifies the data flow. But the data currently moves in all different directions. We are now looking at how to change that, using a cloud data backbone."
Any such scheme would involve setting common standards across the world for things such as for digital identification, he added.
IATA has also set itself a target an e-AWB target of just 56% on legally possible tradelanes, he said. It has missed this year's target of 45%, expecting to reach about 40% by the end of the year – meaning it is only asking for growth of about 1.3% each month in 2016.
IATA is also rolling out its e-AWB360 programme. The plan is to get airlines and airports to launch e-AWBs using the same processes, in the same place, at the same time. 17 airlines and nine airports have committed and will launch in Amsterdam in January, Heathrow and Frankfurt in February and then six more airports in March.
Next year IATA will also launch its controversial, low-cost tool for small forwarders struggling to access other e-AWB systems.