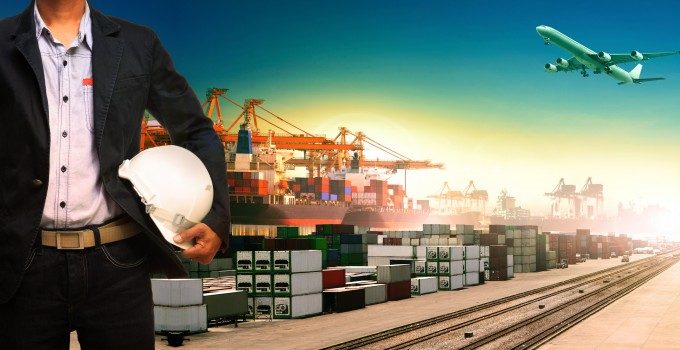 Miami International Airport (MIA) is set for an aggressive growth programme to boost its cargo throughput.
In June, the airport got the green light for a $5bn modernisation plan, and while the bulk of the funds are for passenger facility upgrades, the plan includes expanded aircraft parking positions and warehouses for cargo operations.
Metro-Dade Aviation Department, which runs the airport, is looking to add space in the western perimeter to expand the cargo area to allow the airport to reach its goal of handling over four million tons of cargo by 2040, nearly double the 2.3m tons that passed through MIA last year – an 80,000 ton gain over 2017.
Miami dominates airborne perishables flows into the US, with a market share of 63%, and last year, 89% of all flower imports passed through the airport, as well as 63% of all fruit and vegetables and 47% of seafood imports by air.
And the airport authority wants to expand the spectrum of commodities. In particular, it wants to position the airport as a premier gateway for pharmaceuticals and e-commerce flows.
Emir Pineda, manager, aviation trade & logistics, in the marketing division of Miami-Dade Aviation, says pharmaceutical flows are weighted differently today than a few years ago, when imports were dominant.
"We've become a bigger exporter than importer of pharmaceuticals," he said, adding that a lot of this traffic is headed to Latin America, but India is a rapidly expanding market.
"Brazil is our biggest market, while India has had the fastest growth."
MIA has underscored its credentials in this arena with CEIV accreditation, as well as with its pioneering role in the creation of the Pharma.Aero initiative, co-founded in tandem with Brussels Airport.
"Pharma.Aero was one of those initiatives we felt we needed to invest in," Mr Pineda said, and added that the authority was working with CEIV-accredited airports to develop tradelanes.
MIA got close to a CEIV corridor to Brussels, but Amerijet temporarily suspended its plans for a Brussels freighter service, he noted, and with no direct flights, MIA has no pharma corridor to Singapore, but this has not prevented a meteoric rise in pharma traffic between them, which rose 102%, according to Mr Pineda.
He is equally sanguine about e-commerce, saying MIA aims to become the e-commerce hub of the Americas, similar to its role in the flow of perishables between North and South America.
These efforts passed an important milestone earlier this year, when MIA became a designated external customs entry point for e-commerce headed to Brazil.
Brazilians who shop online at foreign e-commerce providers can use the Compra Fora service offered by Correios, its national postal agency, which allows them to make purchases from anywhere in the world. A special code automatically routes these shipments through MIA, where the goods are pre-cleared and flown on to Brazil.
Thanks to the clearance before arrival in Brazil, these goods are treated as domestic cargo in the South American country, allowing for shorter transit times.
Mr Pineda said that other Latin American countries are looking at the concept. According to market research firm eMarketer, annual e-commerce business in Latin America should climb to $84.8bn this year, from $47.4bn in 2015.
Other players besides Correios are boosting e-commerce traffic at MIA. Amazon started twice-daily B767F flights there last October, following the opening of an 885,000 sq ft fulfillment centre in Miami.
Tigers, a logistics firm with a strong focus on e-commerce, opened a new bonded facility in Miami this year that doubled its warehouse footprint, and FedEx signed an agreement in April to expand its cargo facility at MIA. The integrator reckons this will support an additional 16 weekly flights serving the airport.