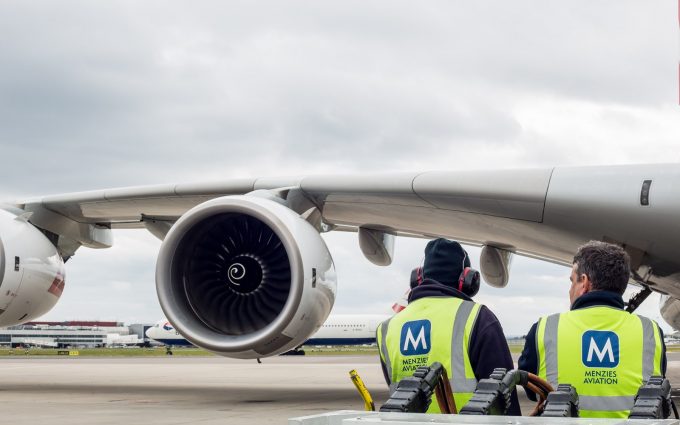 Seemingly unfazed by the weakening airfreight market, handling agent Menzies Aviation has reinforced its push to grab a larger part of the cargo pie.
The push started by strengthening the management team, appointments that followed the UK-based multinational handler beefing up its cargo moving structure in Asia.
Robert Fordree, now executive vice president cargo, is the architect and chief orchestrator of a strategy that saw the handler put greater emphasis on standardising services, with the dual objectives of raising performance and fostering closer relationships with customers beyond the level of individual stations.
The roll-out of the standardised approach has been completed, but to take this further it was necessary to build up an executive cargo management team that can drive the process, said Mr Fordree.
Menzies is now working more closely with customers, he added, which has created new opportunities for collaboration and paved the way for contracts that cover multiple locations.
Menzies' push for standardisation was aimed at accomplishing a consistent service recognised as 'best in class'. To measure and reflect this, the handler joined Cargo iQ as an associate member and uses its parameters as a basis for setting service level agreement targets with clients.
While some airlines are very focused on Cargo iQ, others do not use it, which can be a challenge for the handler, according to Mr Fordree.
"That can be difficult to balance," he said. "We'd rather have the procedures and processes in place with Cargo iQ."
Menzies has felt the downturn in global cargo traffic, both in terms of volumes and a stronger emphasis on cost among its clientele. Nevertheless, most have retained their focus on service, Mr Fordreee said.
In the summer, Menzies' top management warned that profits would be lower this year than last, citing weak cargo volumes and a reduced flight schedule.
However, the firm is expanding. Its cargo footprint is set to expand early next year with a move into a new building at Budapest Airport and the company is also expanding its cargo terminal at Bucharest.
In January this year, Menzies opened cargo facilities in Cairns and Melbourne and 'down under' remains a target for further expansion, same as the Americas, Mr Fordree said. In Europe, it will make a move when the right opportunity presents itself, he added.
He is looking to burnish Menzies' credentials in pharmaceuticals handling in Australia with CEIV accreditation, but this is at an early stage. But Menzies is close to obtaining the CEIV badge in Amsterdam, its first station to be CEIV certified.
The expansion projects in Budapest and Bucharest will usher in more automation, but this is no panacea to cope with the labour shortage and cost problems, Mr Fordree noted.
"There won't be a massive amount of hi-tech automation," he said, adding that the mix of carriers and the rapid growth of e-commerce required flexibility and the necessary space to make it work.