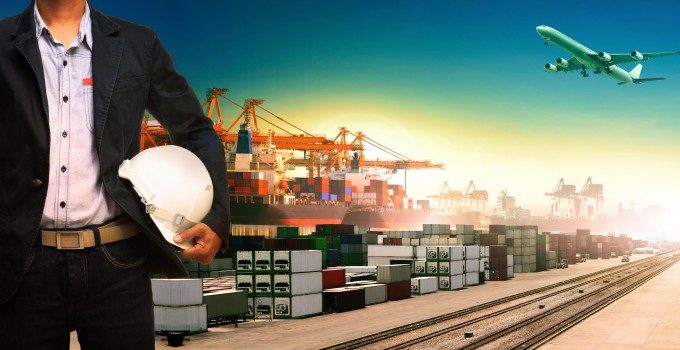 At the top of the global container port rankings China's Pearl River Delta port of Shenzhen has eclipsed Hong Kong at the three quarter stage of the year to move up to third processing 17.28m teu in the first nine month compared to its rival's 16.34m teu.
Hong Kong has been losing ground to its mainland competitor over the past few years ending just 170,000teu ahead in 2012, but the crippling 40-day strike from March until May, when thousands of containers were diverted to mainland Pearl River Delata ports seems to have pushed it into fourth place for 2013.
Gateway ports are largely dependent for throughput growth – strikes permitting – on regional economic development and global trade, allied with their competitiveness in terms of service and price.
However, hub ports may now consider that they do not have such an element of control over their own destinies, given the proposed structure of the P3 alliance's port network, which threatens to undermine certain ports' strategies.
None more so perhaps than the Westports facility at Malyasia's Port Klang, which recently listed on the Kuala Lumpar stock exchange.
Under the current, separate service structure, there are a total of 30 loops – westbound and eastbound; North Europe and Mediterranean – between Asia and Europe operated by the proposed P3 members, of which Westports handles 10. These are set to be reduced to six from the total 26 loops under the proposed P3 network.
Moreover, its reported 2.4 million teu per year throughput from CMA CGM must be under threat following P3 inauguration, whatever positive spin the company has offered.
"I just want people to understand that the decrease in vessel calls does not equal a decrease in volume," said the company's CEO Ruben Emir Gnanalingam. A statement aimed more for the benefit of the shareholders that saw the value of their investments depreciate after the P3 announcement.
Day after day, week after week, in Copenhagen, Geneva and Marseilles, teams of operators and negotiators from Maersk Line, MSC and CMA CGM burnt the midnight oil agonising over the options for hub port selection – knowing that each selection could have a positive, neutral or negative impact on their business.
As previously reported, other P3 hub port losers on the blue chip Asia-North Europe trade lane are Rotterdam, Zeebrugge and Singapore – although the south-east Asian port has gained and equivalent number of Asia-Mediterranean calls, although the volumes could well be less.
The sheer size of the P3 alliance – it will potentially control 42% of Asia-Europe trades and 27% of the transpacific – means that any port that is deselected is going to face a dilemma about future strategy.
After all, these ports and terminals have all invested millions of dollars in super post-Panamax cranes, IT terminal operating systems, state-of-the-art RFID positioning and OCD systems, and berth infrastructure and deepening programmes that are required to accommodate the new behemoth class of containerships.
How they respond is going to be one of the most interesting stories of the next few months.
Clearly, they must keep the dialogue going with the P3, as there could still be further tweaks in the run up to the second quarter launch next year.
Moreover, if the P3 does overcome its regulatory hurdles, it will compel the G6, CKYH and other competitors to re-think their port strategies.
These secondary groupings will have to look at every angle to overcome the unit cost advantage of the P3 and offer customers a different commercial advantage. That could embrace a review of ports and terminals and open the doors for the perceived P3 losers to gain in other areas.