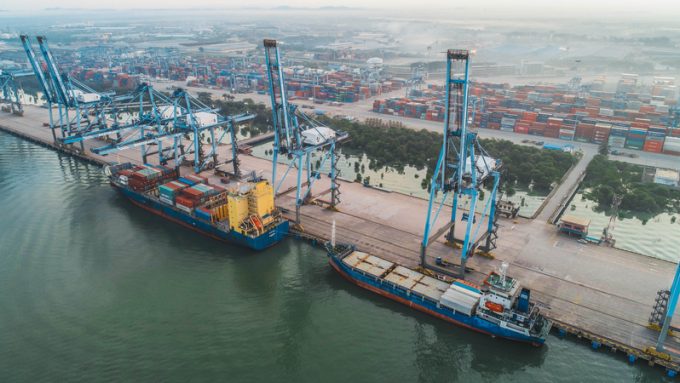 Shipper fury at demurrage and detention (D&D) charges levied by carriers serving US ports suddenly became a lot more understandable today.
According to new research from online container logistics platform Container xChange, there are huge variations in the levels of D&D charges around the world – not only between the major ports, but between different carriers in any given port.
The research shows that D&D fees in Long Beach and Los Angeles are by far the world's most expensive.
It found that shippers in Los Angeles and Long Beach respectively pay an average of $196.88 and $173.28 a day per 20ft dry container, after a 14-day free period.
This compares with shippers in Busan – the cheapest of the ports surveyed – paying an average of $6.50 a day.
However, disparities between carriers' own D&D charges means it is not always a simple choice between ports, the research found.
"For shipments going to European hinterland locations, Hamburg, Antwerp and Rotterdam offer similar conditions, the port of Hamburg comes in as the most expensive, at $65 for a 20ft dry containers on day 14, followed by Rotterdam at $53 and Antwerp at $49.
"However, comparing carriers still makes sense, as charges levied by shipping lines range from $21.80 to $136.25 for a 20ft on day 14. As a result, Hamburg can be $60 per container per day cheaper if you choose Yang Ming ($21 pc/pd) in Hamburg, instead of Maersk ($76 pc/pd) in Antwerp," the report says.
Meanwhile in South-east Asia, the average D&D charge is $41.33 in Singapore, nearly double that of its main competitor in the region, Malaysia's Port Klang, where the average D&D charge is $21.
And there is a further factor for carrier customers to take into account: the number of free days offered by carriers at ports – in Long Beach and Los Angeles, the average number of free days offered is just over four, while in Busan it is just over 10.
And within a single port, free days offered by carriers can vary by an even greater degree – in Rotterdam, Maersk offers 4.5 days free, while Cosco offers 11 days.
"If you compare free days [in Rotterdam] and choose Cosco instead of Maersk, it saves you up to $247 for a 20ft," the report says.
In addition to the research, Container Xchange has developed an online D&D calculator for shippers and their 3PLs to compare charges across different ports and carriers.