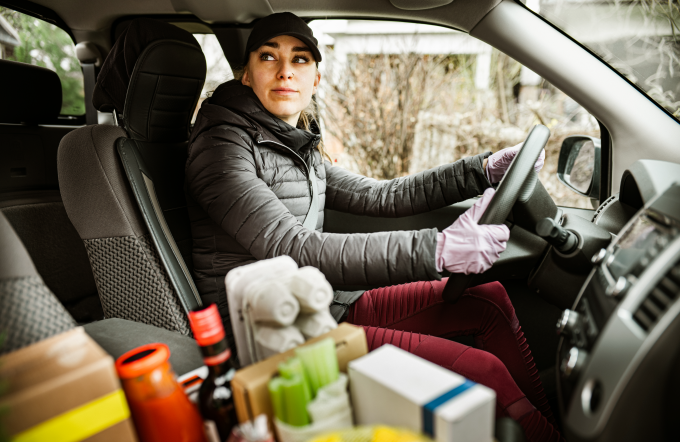 Walmart's new third-party delivery service, GoLocal, is starting with a bang.
The first customer to use the same- and next-day local deliveries is a heavyweight of similar stature to the giant retailer – Home Depot, the largest merchant of home improvement materials and equipment.
Walmart and Home Depot are ranked first and third, respectively, among US importers in terms of container volume.
GoLocal was unveiled at the end of August, confirming long-simmering speculation that Walmart would open its growing delivery network to other companies and uses gig workers already in its 'Spark Driver' programme for its grocery delivery service.
Home Depot is using GoLocal to boost its own range of delivery options, specifically for same-day and next-day shipments,  and is incorporated into delivery options online purchasers pick at checkout. Eligible products are limited to goods that fit readily into a car, such as paint, tools and screws.
Home Depot has other options for the final mile. It has been offering scheduled deliveries of appliances and other large and bulky items for years, but management is eager to expand the choice for customers, particularly when it comes to delivery within 48 hours.
The retailer saw its online sales surge 86% last year, and more than half of these orders were fulfilled from its network of some 2,300 stores.
Pick-up is a popular option, both in-store and kerbside. Management has put much effort into accelerating the processes for this avenue. One day before the announcement of the deal with Walmart. the company launched a "20-minute pickup promise", under which online orders must be available for pick-up in 20 minutes. If Home Depot misses the deadline, the customer is entitled to a discount on the next purchase.
The emphasis on speed is a major element in the retail battle for online customers, according to some pundits. That's where the main appeal of GoLocal lies for Home Depot. Stephanie Smith, SVP supply chain, said: "Home Depot is continuously working to give customers the most convenient shopping experience in home improvement, and that includes providing a wide range of fast and reliable delivery options. This partnership brings us even closer to our goal of offering same-day or next-day delivery to 90% of the US population."
The use of GoLocal will be followed by other moves, as Home Depot's declared goal is to offer same- or next-day delivery "no matter the product or project". That should require some heavy lifting.
Meanwhile, turning to Walmart offers a broad reach into the market that would take considerable investment and time for Home Depot to set up itself. That said, the collaboration is beginning in a few select locations, the broader roll-out to be under way by the end of the year.
For Walmart, winning Home Depot as the launch customer is a major coup, and gives it a strong base to build momentum for the service, an important asset in its rivalry with Amazon.
The battle for same- or next-day capabilities on the final mile is heating up. Last month, UPS took over final-mile e-commerce specialist Roadie, a technology-based company that uses about 200,000 verified gig drivers, which will give the integrator same-day capability, closing a gap in its portfolio.
Like UPS, Home Depot has been an investor in Roadie and it uses the company for deliveries. Walmart's GoLocal gives it another strong leg to stand on. Moreover, the integrators have used surcharges to keep raising the overall price for shippers. Perhaps Walmart will be able to resist that temptation.