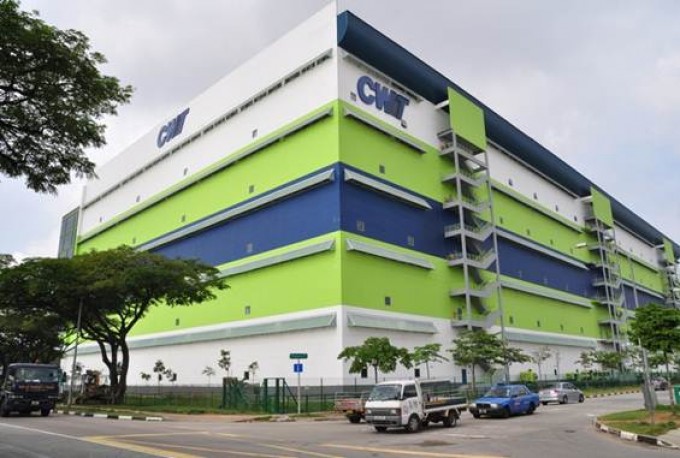 Acquisitive Chinese conglomerate HNA Group is in advanced talks to buy Singapore logistics major CWT in a US$1bn deal, it has been revealed.
CWT has confirmed that its controlling shareholder, C&P Holdings, is in exclusive negotiations with a subsidiary of HNA Group over a potential sale. However, the CWT board added, in a statement: "There is no certainty or assurance that such negotiations will result in any definitive agreement or transaction or lead to a consummation of the potential transaction."
With a market capitalisation of $940m, CWT is Singapore's biggest homegrown 3PL and one of South-east Asia's largest publicly listed logistics companies.
Chief executive Loi Pok Yen has run CWT since 2005 after C&P Holdings, his father's privately held logistics group, bought the company from state-owned port operator PSA.
Since then revenue has rocketed from $142m in 2004 to $7.2bn in 2015, with an operating profit of $82.9m recorded last year. Mr Loi said the company's early success derived from its focus on petrochemicals and commodities.
CWT grew alongside Singapore, as the city-state transformed itself into a global sea and air logistics hub. Next year, CWT will complete the construction of its Singapore mega-logistics hub, increasing its 7m sq ft global warehouse portfolio by one-third.
And the operator is not restricted to Singapore, it has 6,000 employees and sea and air cargo integrated logistics services spread over over 90 countries.
For Hainan Island-based HNA Group, which has been aggressively targeting overseas acquisitions for the past few years, the deal would represent a major addition to its growing transport logistics portfolio.
As well as owning a host of Chinese carriers, including Hainan Airlines, the country's fourth-largest, HNA is now the world's fourth-largest aircraft lessor, having bought Irish-lessor Avolon Holdings in January for $7.6bn.
In February, HNA bought ground handling firm Swissport for $2.8bn, and the group now has over 180,000 employees and saw revenues of approximately $29bn in 2015.
"HNA is one of several ultra-large government-linked companies whose mandate is to spread their wings overseas into strategic businesses, including those in transportation and logistics," said Shukor Yusof, founder of aviation consultant Endau Analytics.
"The acquisition of CWT would be an extension of its growth in a country and airport that is well established."
Mr Shukor says HNA has done its due diligence and concluded that CWT would "fit into its stable" because of its strong financial profile. He believes "the growth of traffic at Singapore Changi Airport would also have played a part in HNA's decision".
The deal underscores a growing interest by Chinese companies in South-east Asia's logistics industry, particularly in businesses with strong e-commerce connections.
In April, Alibaba, which has previously invested in Singapore courier SingPost, acquired a controlling stake in e-commerce platform Lazada for $1bn. Loss-making Lazada is known for its strong online presence and logistics networks in Indonesia, Malaysia, the Philippines, Singapore, Thailand and Vietnam.