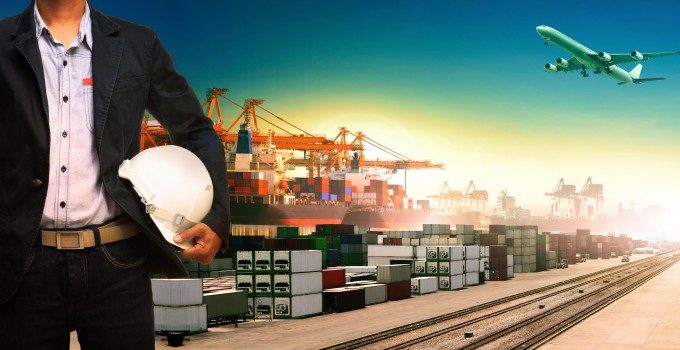 An astonishing one of out of every three customs lines entered by exporters globally is misclassified, according to one of the UK's leading customs experts, with governments owed as much as $22bn a year.
"A system that has failed to keep up with a world in which trade has rapidly globalised – with huge financial wastage as a result" was how HMRC senior business manager David Hesketh described it to an audience at London's Supply Chain Academy last week,  .
Mr Hesketh said a combination of poor data and fragmented IT systems, as well as underfunded customs authorities, had led to significant extra costs being placed on trade.
He also estimated that maritime fraud – of which some 60% involves fraudulent letter of credit or bills of lading – amounted to around $31bn a year.
In the UK alone, he said, data inaccuracy on customs documents was "costing as much as £1.4bn a year", and he pinpointed the information flow as being crucial to any solution.
"Customs needs to be less piecemeal; while the system of cargo and buying and selling goods is not fit for purpose.
"The exporter is normally outside the jurisdiction of the importing country, so the authorities have to turn to the carriers and importers, and one of the traps we have fallen into is that customs uses transport data and not commercial data," said Mr Hesketh.
Customs authorities routinely use bills of lading (B/Ls), compiled by shippers in exporting countries, to assess whether a container needs to be inspected. However, it is the importer, who has little control over the information on the B/L, whose business is interrupted when a container is inspected.
"The commercial systems and the mass of commercial data are not integrated, which poses significant risk to companies," Mr Hesketh said.
He showed figures from a seven-day project ran by Felixstowe Port Health Authority. Over the course of a week, it had considered 20,000 consignments, identifying 3,148 as being of potential interest. It then detained 2,337 for inspection, although it released 941 after receiving further information and then another 770.
"Ultimately, it was found that just 12 consignments were subject to mandatory controls – so 2,325 consignments could have been released without intervention," he said.
However, he said, it was in business's best interest to try and develop new solutions in concert with customs authorities.
"We haven't got enough money or people, so we have to move a lot of responsibility into the commercial sector – we have to move compliance into the commercial sector with a system that makes it a cost benefit rather than a stick."
Following last year's completion of the EU-funded Cassandra project, which Mr Hesketh judged to be "limited success", he said further work undertaken by a group of UK-based companies, including freight service providers Uniserve, Metro Shipping and Warrant Group, was developing a new supply chain visibility platforms that linked into Felixstowe's port community system, Destin8. Canadian logistics software giant Descartes is also part of the project, and Mr Hesketh added that Allport Cargo Services was considering joining it.
"There is one version of the truth and it can be captured by a real-time, web-based system offering a seamless, integrated data pipeline. We are now linking commercially viable business solutions with regulatory demand for data.
"The companies mentioned here are leading the way in supply chain visibility – integrated data has to be the answer to the very serious problems we face, and more and more companies are recognising it," he said.