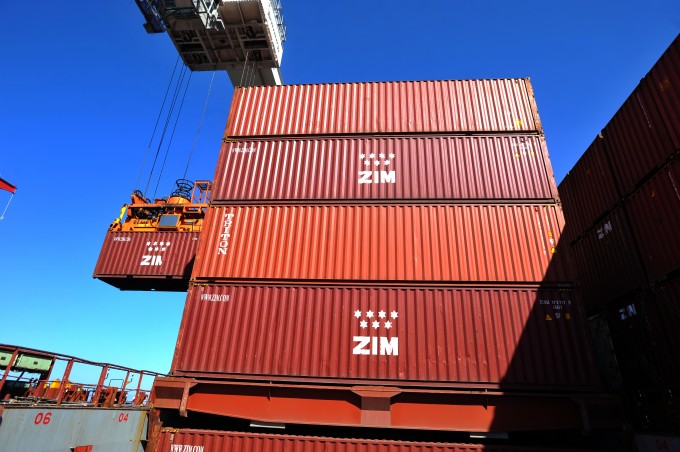 Israeli container shipping line Zim last week delivered some of the best results in liner industry, reporting a net profit of $7m for 2015, recovering from a $198m net loss in 2014.
It had recorded an adjusted EBITDA [earnings before interest, tax, depreciation and amortisation] of $217m, compared with $116m the year before.
Despite this recovery, its fourth-quarter results reflected the wider industry malaise: adjusted EBITDA was $20m, 30% down on the $30m in the comparable period of 2014, and it posted a net loss of $28m, far greater than the $7m loss in Q4 2014.
And, notably, operating cash flow for the quarter stood at $17m, compared with $41m in 2014.
Zim carried 590,000 teu in Q4 15, a year-on-year increase of 5%, while its full-year total came to 2.3m teu, which was 2% lower than 2014. This, it said, was due to "lower global demand", but this was partially mitigated by the introduction of the Z7S service between Asia and the US east coast, via Suez.
The overall improved profitability was almost entirely the result of reduced costs, following its debt restructuring in 2014, which saw lenders and charterers given equity in return for renegotiated terms, and is similar to Hyundai's current proposals.
In the fourth quarter of 2015, its average freight rate per teu was $988, while for the full year it was $1,126, "reflecting a 21% and 9% decrease compared with the respective periods last year", it said.
As a result, Q4 revenues fell 15% to $687m, with full-year revenues down 12% to $2.99bn.
Zim chief executive Rafi Danieli said: "The comprehensive structural, operational and organisational changes we have implemented in recent years enabled us to achieve operating margins ranked among the top in the industry, despite continued overcapacity and freight rate deterioration.
"In the current market environment, our asset-light business model enables Zim to benefit from highly flexible and cost-efficient fleet management.
"We will continue to implement our business plan, focusing on select markets where the company has a competitive advantage."