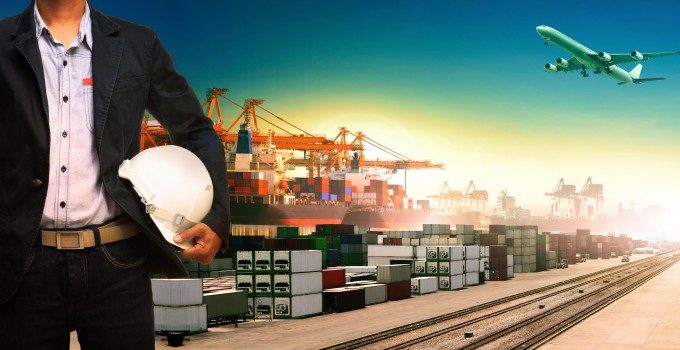 Transport operators and logistics companies are failing to provide European shippers with green supply chain options – and some shippers are becoming so frustrated they are looking to develop their own solutions.
Tom Tillemans, European head of logistics development at food manufacturer HJ Heinz told delegates at the recent TOC Container Supply Chain event in Rotterdam that a range of factors facing shippers were failing to be addressed by inland transport service operators.
"Sometimes I feel as if I am the logistics service provider, rather than the shipper," he said.
Mr Tillemans cited factors such as the predicted 20% decline in the number of truck drivers in Europe between now and 2020; rising road congestion; rising fuel prices; consumers' increased focus on sustainable transport and shippers' declining margins as recession in Europe continues to bite, forcing shippers to look for other options.
"Everybody is under pressure; what I'm missing now is the sense of urgency," he said.
Another impetus for new solutions was the way Heinz's use of its own infrastructure had changed in recent years, he said: "Our factories have changed. In the past we had storage space there, but over time that has been absorbed by production lines and the machines and people operating them."
Similarly, changing consumer behaviour has also forced food producers to look for more flexible and responsive supply chains. Retailers' propensity for promotions, for example, had completely changed the way they needed to be supplied.
As a result the company has been seeking other shippers to develop "multi-manufacturer networks" that deliver directly to retailers' distribution centres.
In this context, he said, reliability of services was important, but so too was the speed of services – because that could ensure responsiveness, and as a result it has been seeking collaboration with other producers in the Benelux region and France, where "we are in a network with seven other manufacturers which share transport to customers such as Carrefour".
"We are not a Heineken – we don't have 80,000teu to ship. We have about 10,000 45fts, but still we are not big enough, and when you are not big enough you have to seek collaboration.
"We are not going to wait for someone else to do that – we take the proactive approach," he said.
However, a huge problem remains for these shippers – the lack of 45ft containers.
"In our [intra-European] case we are talking about 45ft shortsea shipping containers, and there are hardly any of those. There is an opportunity for someone," he said, adding there has been an overemphasis in the region in setting up inland terminals without much thought as to actual cargo volumes.
"In the Netherlands there is overcapacity of inland terminals. We have capcity of 5m teu, but we only use 20% of that. Don't invest in capacity – spend your money on other things and start using the infrastructure in a smarter way," he said, adding that his company had done a survey into what percentage of inland terminal throughput was 45ft containers.
"None of the terminals knew, and if they guess, it might be 1-2%."
One example of collaboration between shippers was the Lean Green barge programme, which has seen Heinz, Bavaria Beer and Mars launch a barge service to Rotterdam.
"We started on 7 January with two lanes, and are actively selling the concept to other shippers. We have identified 350,000teu that could go on inland shipping rather than road."
The programme seeks to develop five additional lanes around the Benelux region and into Germany, with one between Emmerich and Rotterdam now launched.
The service has daily sailings during the week with two barges going to and from Rotterdam, one with a capacity of 45 45fts, and the other with capacity of 24 45fts.
"We are looking to get to critical mass and develop those lanes and perhaps go for bigger ships or greater frequency – and then you have a sustainable supply chain. It's relatively easy to convince other shippers to join."
He said outbound utilisation to Rotterdam was 70%, with empties coming from Rotterdam, and denied that using larger barges of 200teu capacity would help the supply chain, despite the lower per unit transport cost.
"We need to have the speed and responsiveness of smaller vessels – with the larger ones you don't have the speed.
"At the moment it is cost neutral, with 95% of the identified flow on the ship and the 5% still on the road to ensure responsiveness to the market," he said.
Drewry Supply Chain Advisers' David Charlesworth said: "This is an example of shippers getting fed up waiting, and who can blame them? The supply chain is so fragmented that it's difficult to get anyone to punch through a solution.
"It's a lesson to all of us – if you can't sort out your product in terms of meeting what your customer really want, rather than what you think they want, then you lose business."