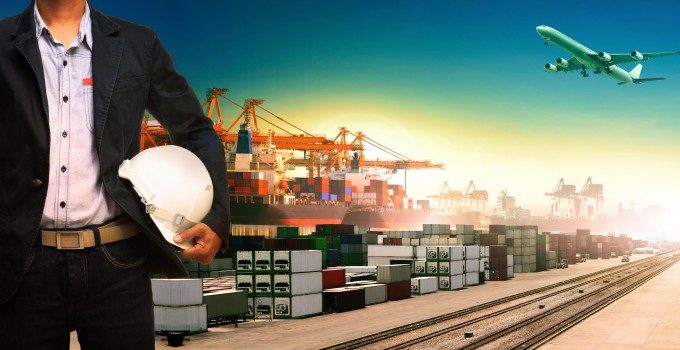 Next week will see the implementation of a series of general rate increases on the Asia-North Europe trade as container shipping lines once again attempt to force freight rates up to break-even levels, amid warnings from shippers and analysts that pricing volatility is set to continue – and possibly worsen.
Industry-wide benchmarks are in short supply due to the relative infancy of container rate indices. The Shanghai Containerised Freight Index first launched in May 2009, when Asia-North Europe spot rates were at a rock bottom levels below the $500 per teu mark. And while the current decline has yet to see the indexed rate go as low as that, SeaIntel partner Alan Murphy told delegates at the TOC Container Supply Chain conference in Rotterdam that over the past three months it has dropped more precipitously than ever before.
"We are now moving in and getting close to the bottom of 2009, and it's important to note that this decline is the fastest  – it's gone very, very fast, especially over the last three months," he said.
"The clear trend on rates is that volatility is on the increase," he added. "We have seen rates shoot up and rates tear down; rates shoot up again and rates tear down at a much faster pace than before."
He also argued that measuring the success of GRIs should be based on the point of their announcement rather than at the time of their implementation, and pointed to the 1 March GRI earlier this year which was $700 per teu. At the time the SCFI actually recorded an increase of $424 per teu, but compared with the time of the GRI announcement – which took place in January – rates increased by only $97 per teu. And since 1 March the SCFI Asia-North Europe rate has declined by $909 per teu.
"If I announce now at the end of June my intention to raise rates by $500 at the beginning of August, and in the meantime rates drop by $500, come August I raise rates by $500 so I haven't actually got anywhere – the GRI is the standard tool that carriers have to raise prices, and it's simply broken now," he said.
On Monday carriers will implement a $1,000 per teu GRI on the trade, which appears to have the backing of all the carriers – and which Mr Murphy said would be critical to its success. However, he added:  "It takes a combined effort of every single carrier and carrier resolve is a mythical creature. They all need to stick to their guns and not lower their rates if it is to stick. Will they get the GRI? I think so. Will it stick? I don't know, but my gut feeling is that we will see carriers start undercutting each other."
He argued, however, that if carriers were to artificially limit the utilisation of their vessels to 80%, "rates would shoot up tomorrow, but they would have to resist the urge to fill up their ships".
It is not just a question of lines' financial health at stake, but also the way in which the volatility injects considerable uncertainty into shippers' supply chains, which are by nature designed on the basis of long-term investment decisions.
Freight rate volatility perennially undermines issues such as the decision over where to locate distribution hubs and which ports to route cargo through because shippers are constantly dealing with different carriers.
Christine Cabau Woehrel, chief executive of the port of Dunkirk, which has embarked on a campaign to attract shippers through developing port-centric logistics solutions said: "This volatility in rates has to stop, by hook or by crook, because no one wants it – shipping lines don't want it, shippers don't want it. It doesn't give the ports any vision, or the shipping lines any vision and doesn't allow anyone the chance to build a structured supply chain."
However, she also argued that shippers with reasonably large volumes would get more benefit from building long-term supply chains with built-in stable freight rates that ignored the fluctuations in the spot market, given that ocean freight rates represented a small fraction – around 1.5% according to David Charlesworth, senior advisor at Drewry Supply Chain Advisors – of the overall costs of a supply chain.
Yet in the tough economic climate it remains difficult for logistics directors of companies to defend paying higher rate levels to their procurement and finance directors who see easy cost savings.
Alan McTaggart, group logistics director at Techtronic Industries in Hong Kong, a shipper that annually moves over 50,000teu, said "I'm sticking with my [negotiated] rate levels for 80% of my cargo, but it is very difficult to justify to my board when they see rates at levels far below that.
"Companies are managing their inventories on a quarterly basis, holding back stock and so on, and it's not just about the shipping lines – we are all in a violent economic cycle. The volatility will stop, but not in the short term, I think it will be another three years, sadly."
Mr McTaggart explained that his company's philosophy was to put most of its cargo on long-term contracts with carriers and questioned whether the volatility was caused by many carriers' decision, when the rates were high last year, to switch their sales focus from shippers to forwarders.
"When I was negotiating with carriers last year rates had got up to $3,500 per high-cube feu, and I was told by every single carrier bar none that we are moving away from BCOs to NVOs. Obviously there was a great deal of revenue while rates were as high as that.
"Now that rates are down to $800 per feu I can't help but think it's because carriers have offset costs in negotiating with larger NVOs."
As a result, he said he "hoped" Monday's GRI will stick.