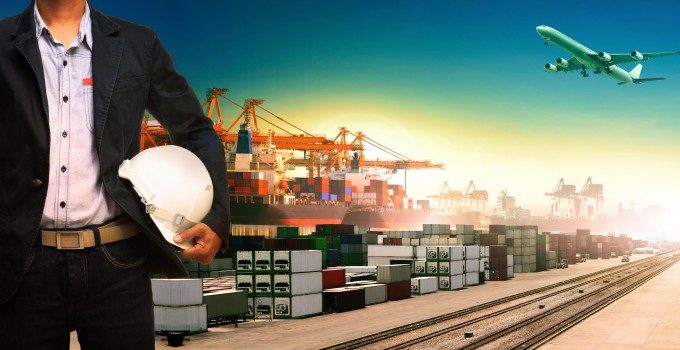 International container supply chains are so far failing to provide shippers with a joined-up product, increasing structural unreliability and creating lingering uncertainty over who is best placed to offer inland and intermodal services.
David Charlesworth, senior adviser at Drewry Supply Chain Advisers told delegates at the recent TOC Container Supply Chain event in Rotterdam that shipping lines, forwarders, intermodal operators and even terminals had so far failed to properly work together because they still have yet to define where they collaborate and where they compete.
"When we talk about an integrated supply chain, this industry has a huge amount to do. Actually, I think we have a very fragmented approach to supply chains – we have carriers, forwarders and railway operators all trying to work together but all competing for the position of lead logistics provider, and I think that is going to be an issue going forward because it is not clear always where the best person is going to be to pull these various strands together to provide a simple, low-cost intermodal link for the customer, without it causing a lot of grief and noise along the way – we have a long way to go in collaborative working," he said.
In his analysis of global supply chains, Mr Charleswoth identified three types of intermodal operators – traditional rail operators; terminal operators such as HHLA in Hamburg which have invested in rail operators; and shipping lines offering inland services – but he added that the latter appeared to be "opting out" of the intermodal arena, despite also occupying a central role.
"Lines provide the shipping space [on the maritime leg] but significantly they are also providing the container, which goes some way inland, way beyond their control, so there is a need for collaboration.
"They are also the dominant supplier of e-commerce solutions, such as track and trace. In equal importance to the movement of goods is the movement of information, but many shipping lines are handing over many inland distribution activities to forwarders," he said.
And with an increased number of participants comes increased risk of supply chain failure, he said. "In this mish-mash of people involved there is one golden rule, which says that at every interface there is an opportunity for delay and additional stock holding."
Exactly what impact those delays could have on supply chains very much depended on what goods were being carried. Mr Charlesworth outlined three examples of 40ft containers imported to Germany – one containing clothing and fashion items worth €180,000, one carrying furniture worth a more modest €32,000, and third container of toys with a value of €98,000.
For each consignment he assumed the following costs: pre-shipment costs of €348; a freight rate from the load port in China to Rotterdam of €1,643; port of discharge terminal handling charge of €193; and €545 intermodal rail freight rate from Rotterdam to Munich, which amounts to €2,729 total logistics costs incurred by each shipment.
In the case of the furniture, the direct logistics costs represent a relatively high cost in relation to the total value of the cargo – almost 10% – which makes such shippers far more sensitive to freight rate changes.
In the case of fashion goods however, the logistics cost are a fraction of the overall value of the goods, and so the shipper has other priorities, said Mr Charlesworth, such as on-time delivery, given that the value of lost sales through even one day of the goods arriving late could be significant.
"If you add a day's transit in a planned way onto some of these goods, where the cost to the customer is basically the working capital – €6-31 per day with these three goods – which are relatively low and may be one of the reasons why shippers aren't barricading streets over the subject of slow steaming. It's not quite as big an issue as some think.
"However, if you add a day in an unplanned way and you lose sales because you're stocked-out, it's not €31, it's actually the value of the goods plus margin. That is why people don't like unreliability because there they could be looking at figures of up to €180,000," he said.