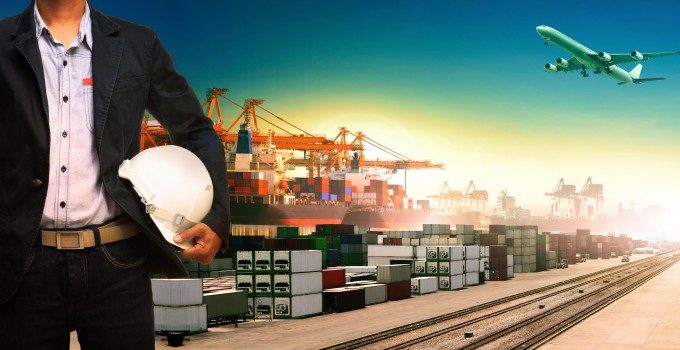 With container lines now hitting greater levels of schedule reliability than for some time, shippers are again rethinking their approach to long-term contracts.
A panel of shippers at this month's TOC Container Supply Chain event in Rotterdam said consistent service levels and greater schedule reliability would encourage them to look to sign contracts with ocean carriers that last longer than just a year – although the volatility in the market continued to make long-term commitments challenging.
Victor Helmand, Europe, Middle East and Africa (EMEA) container lead at Cargill, told delegates: "We used to tender transatlantic westbound routes for two years, but this year changed back to one year, because the dynamics of the market changed because of the alliances.
"The environment changed a lot, especially with the west coast congestion and the chassis issue in the US. Even when we made correct volume forecasts, the situation and the market changed radically.
"When you have a long-term contract and then the market goes up you have a problem with getting space and equipment, and when it goes down there's a competition issue.
"When compliance levels are high we have no problem going for three- to five-year contract lengths, but unfortunately compliance is very low at the moment," he said.
In response, one carrier executive in the audience asked: "We realise that our business is becoming commoditised and that we need to compete on the softer items, such as inland services, good customer service representatives and timely documentation, but how can we invest a lot in customers who each year tender purely on rates?"
Toni Puolakka, EMEA logistics director at Goodyear Dunlop, replied: "We were just running a global ocean freight tender and were trying to go for a multi-year partnership approach, but we were told that base price would increase in years two and three, which was difficult to understand.
"We can understand linking the base price to an index in case the market changes, but why would I want to see the base price automatically increase over years two and three? The same behaviour from the carriers is driving us to think purely in terms of a 12-month period.
"We would be happy to do three- or four-year contracts with key partners if it made sense."
Mr Puolakka added that if lines were genuinely interested in forming longer partnerships with customers, it would ultimately have to be via an open-book approach, something Goodyear has already achieved with a number of its warehouse and haulage suppliers.
"If we go more open-book and are willing to share the cost bases and collaborate on ideas on how to take cost out of the total chain, we are very happy to share those savings with partners. But as long as we keep everything close there is no chance of this happening, because there is no trust," he said.
Mr Helmand added that shippers would benefit from greater levels of transparency to be better able to judge carriers performance and called for the development of an online tracking mechanism.
"You have booking.com for hotels; why can't we have a container booking.com? Carriers could differentiate on services, different shippers could evaluate the different services from different carriers and then you could categorise their performance on aspects such as reefers; dry; or packaged food stuffs and make various rankings.
"Do carriers want to create that transparency as well, so it becomes an information platform which shippers can use to decide which carriers to use?
Last week Drewry released its latest schedule reliability rankings, measured on a port-to-port basis, which showed Maersk retaining its status as the most reliable carrier with an on-time performance of 85% in May. G6 carriers NYK (78.9%), OOCL (78.7%) and MOL (77.4%) followed it, while Zim (51.1%) and Wan Hai (46.3%) propped up the foot of the table.
Simon Heaney, senior manager of supply chain research at Drewry, said: "The continued improvement in container service reliability is encouraging news for shippers, who could be said to be getting much better value for money from carriers at present, considering that reliability is at a peak while spot freight rates are at historical lows.
"The downside of this scenario is that carriers will look to redress the supply-demand imbalance by voiding sailings.