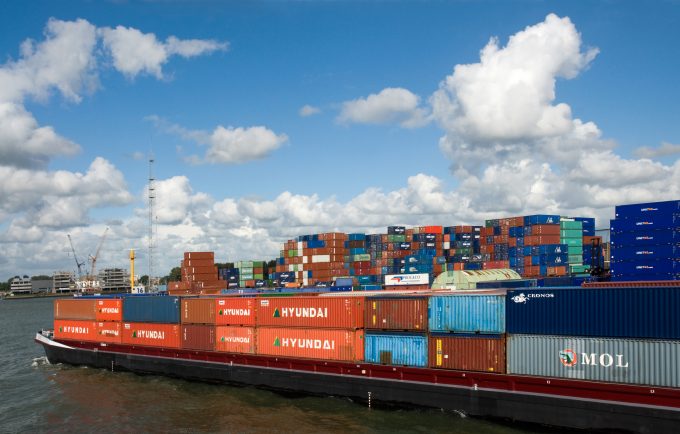 Barge operators have denied any responsibility for the congestion plaguing inland container terminals across Benelux ports.
Spokesperson for Contargo Heinrich Kerstgens told The Loadstar that, while fragmentation had hit the industry, the impact on operations had been minimal.
"I can't agree with the finger-pointing towards operators – you can't run half-full barges over a prolonged period, as it doesn't cover the costs," he said.
"There is fragmentation in the market, though, which causes operators to run their barges with a cargo mix for multiple terminals in the seaports."
Mr Kerstgens held firm on the view that the causes of inefficiency and congestion lay at the feet of others. In particular, he pointed to the "tremendous" increase in size of deepsea vessels over recent years.
"There is also the increase in the number of feeder vessels calling, which all have priority over barges at the deepsea terminals," he continued. "And the lack of available staff is indeed a problem in Antwerp – although this is not an issue at Rotterdam."
Mr Kerstgens's comments followed claims made to The Loadstar by an industry source that congestion was as much the fault of large operators as the terminals.
In particular, the source highlighted "fragmentation" of inland shipping operators, claiming their "pernicious inefficiencies" needed to be addressed.
Furthermore, the source accused them of "navel gazing" and expecting port operators to absorb the estimated €24m cost of inefficiencies created by barge operators.
Mr Kerstgens said: "[Fragmentation] could be improved, due to the fact that this leads to smaller lot sizes. As such, it may cause an eventual domino effect when a delay in handling occurs at one of the planned terminals in the seaport."
But he maintained his view operator fragmentation was negligible, compared with the problems caused by larger vessels and terminal inefficiencies.