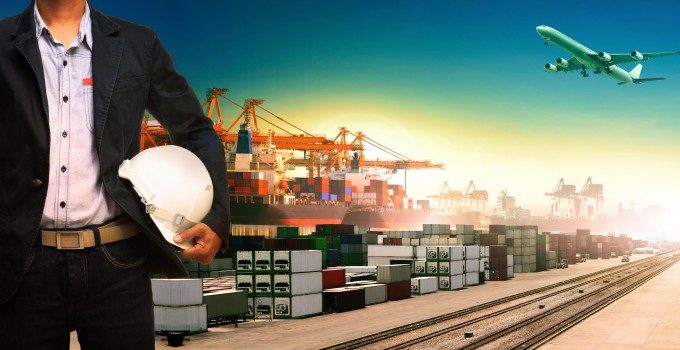 With the first container terminals on Rotterdam's newly reclaimed Maasvlakte II set to open next year, the Dutch port – Europe's largest gateway – is now focused on developing a network of inland terminals supported by intermodal container transport links, and has targeted new investments in Germany.
"This is something that we aim to do more of – if there are capacity problems in the hinterland or finance then the port of Rotterdam could well act as an investor, even in other countries such as Germany," Emile Hoogsteden, vice president of containers, breakbulk and logistics at the port of Rotterdam, told delegates at the TOC Container Supply Chain last week.
Partly this is prompted by legislation – one condition the government placed on the port in return for allowing construction of Maasvlakte II was a commitment on the future modal split of hinterland transport, that road traffic would be limited to 35% of container movements, with barges taking 45% and rail 20%.
It has made progress over the last five years – barge traffic has almost reached its target already, growing from some 37% in 2007 to just under 45%. Truck traffic has declined from 50% to just under 45%, while rail volumes have remained static, hovering at 12-13%.
One development is the web platform InlandLinks, which provides barge and rail inland routing options for large shippers and forwarders between Rotterdam and hinterland terminals connected to the system, and shows transit times and CO2 savings.
Port of Rotterdam logistics director Wouter van Dijk said: "We are already connected to more than 50 terminals in this network – more than 80% of Dutch terminals are in it – and we are also expanding it into Belgium, Italy and especially Germany," he said.
The latest addition was German terminal operator and intermodal transport provider Contargo, which brought another 11 terminals in Germany, France and Switzerland into the network after signing an agreement with Rotterdam at the beginning of June.
This type of investment has been accompanied by its direct investment into hinterland terminal infrastructure.
The most prominent example of this was the 2010 launch of the Alpherium container terminal at Alphen, on the Rhine, close to Heineken's brewery at Zoeterwoude, which produces beer for export to the US. Rotterdam bought the land and funded the infrastructure, and leased the terminal to Dutch logistics group van Uden.
Currently some 80,000teu – the brewery's entire export output – moves by barge to Rotterdam, with import containers from Asia for retailers such as Zeeman being transported on the backhaul leg inland from the port.
But growth of rail traffic has remained far more problematic, however.
Mr Hoogsteden said: "Barges cannot reach all of Europe – if you want to tap into all the markets in Europe you need to grow the rail business, but in Rotterdam we lack the critical mass that is in Hamburg and Bremerhaven."
Mr van Dijk said the absence of new rail services over the past few years was down to the fact that "Germans wanted to create a competitive advantage.
"We have the Rhine, while the German ports only have rail so they move everything by rail and developed their network very extensively," he said, adding that while there are quite a lot of [Rotterdam-based] rail operators, "they aren't as big as the German companies, so they have less financial resources, less sales capacity and less business development capacity".
In response, Rotterdam launched a rail business development team that participates in launching intermodal shuttles. "We will not operate them ourselves, but help develop the business plan, and bring shippers and forwarders together to build the volumes.
"We are looking to introduce two new intermodal shuttles per year," he said, adding that there was increasing interest from major shippers in the launch of a shuttle from Rotterdam to Moscow, "and right now there are a couple of operators joining forces to set up this operation".
Mr van Dijk also said it had stepped up political lobbying activities to encourage the German government to green-light the construction of the third track of the Betuwe rail freight route that links Rotterdam to the German hinterland.
"A third track has to be built to accommodate volume growth in the future –  hopefully before the end of the summer the German government will also sign off the finance for this project and a third track will be constructed."