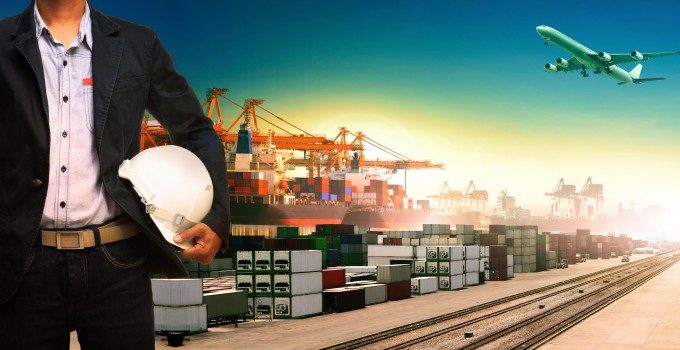 Mistrust in the security of port community systems might be hindering their take up by port stakeholders, thus limiting possible efficiency gains that such systems offer – such as a reduction of huge amounts of waste paper.
Delegates at last week's TOC Container Supply Chain Europe event were told by vice chairman of the European Port Community Systems Association (EPCSA), Piet Jan ten Thije that mistrust may hamper the use of an efficient port community system – virtually nobody in the conference room in Rotterdam indicated they such a system.
However, Mr ten Thije, who is also director of strategy and development at Dutch port community systems provider Portbase, argued that all stakeholders within port communities can benefit from a multitude of intelligent services for simple and efficient information exchange. It is done between companies, and between the public and the private sector, thus avoiding mistakes likely to made when filling out the various compulsory forms with similar data, repeatedly.
Portbase itself only serves Dutch seaports. It positions itself as a neutral and reliable hub for all logistics information in these ports – and at Rotterdam and Amsterdam in particular.
He said that currently there are too many links in the supply chain asking or legally demanding information about shipping, hazardous cargo and flows of goods. Portbase claims that miscommunication can be avoided, provided there is uniformity in providing similar required information to the various public stakeholders.
The company is also developing its role in the process of filing compulsory information to governments via EU's Single Window, which is planned to be introduced 2015.
Mr ten Thije illustrated the still existing amount of paperwork processed by telling delegates that in Rotterdam each month one 20ft container worth of wastepaper is created by unnecessary paperwork. In the case of pre-arrival reporting it is about 400 to 600 documents, whereas the use of electronic filing services could avoid all that.
Recently, Rotterdam-based container terminals ECT, APMT and Uniport embarked a scheme to push their customers to use e-commerce interchange, rather than paperwork.
The under-construction Rotterdam World Gateway and APMT 2 terminals at on the Maasvlakte II will do the same.