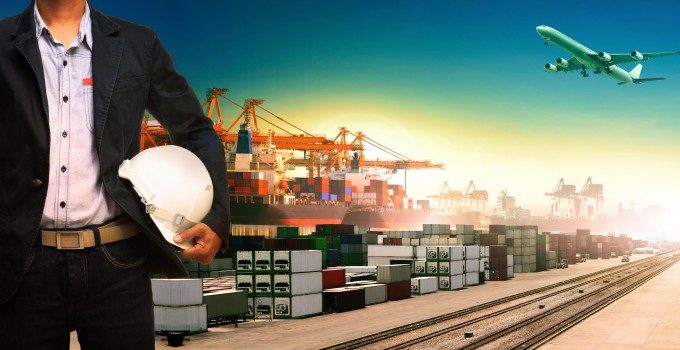 Fears that the UK is heading towards an era of sustained overcapacity in its major container ports may have been overcooked, according to a leading industry analyst.
Neil Davidson, senior analyst of ports and terminals at Drewry Maritime Research, told delegates at this week's TOC Container Supply Chain conference that despite the continuing flat UK economy, which has stubbornly failed to recover from the 2008 recession, average major container port utilisation in 2012 was 75%, which represents a high figure for the container terminal sector.
"[That level] is not bad considering the pressure that the UK has been under and the doom and gloom that we constantly hear – these are reasonably healthy utilisation levels on average," he said.
"But we know that the UK market is very flat, there's no sign of it growing or of a significant uplift in volumes. And we also know that additional capacity coming on stream represents a 30% increase over the next two-to-three years."
According to Drewry, Felixstowe's current annual capacity is about 4.6m teu, following the opening of the Felixstowe South terminal a couple of years ago; Southampton has 2.1m teu capacity; Thamesport 900,000teu and Tilbury and Liverpool 800,000teu each.
However, over the next couple of years Liverpool will add 600,000teu with its new Liverpool2 facility on the river, Southampton will also add a similar amount of additional capacity, while London Gateway is due to open in the final quarter of the year with an initial capacity of 1.6m teu.
In all, the country will see around 2.8m teu added, before other potential developments such as the further build-outs of Felixstowe South and London Gateway are included. In contrast, the Asia-UK trade, which is the biggest container trade lane in or out of the UK by quite some margin, is around 3.5m teu per year.
"So it's a flat market, plus a 30% capacity increase: surely it's time to panic?" he said.
"Well, not necessarily, because you have to look at the big [ultra-large container vessel] ship capacity in isolation – that is the key issue that we now face.
"It used to be the case – 10 or 15 years ago – that when we talked about deepsea terminal capacity it was pretty much all the same. If it was deepsea, it was deepsea, all ports could handle the same vessel. Today we segregate the capacity when we do our analysis much more in terms of what exactly is the port capacity in serving big ships."
As far as the very largest ships (ULCVs) are concerned, it is only about the trade from Asia, as that is the only trade they can be employed on. Mr Davidson explained that if you examine that category of box shipping in isolation from the others, then the capacity of the country to serve those vessels is actually more limited than it might initially seem.
"If you assume 500,000teu per berth per annum, it means you need seven berths to handle the UK's annual trade with Asia on these very large container ships.
"And what have we got? Three berths in Felixstowe with a potential for two more; two-ish in Southampton – it's never completely black and white and depends on crane outreaches, berth depths and how loaded the vessels are – and another one coming; London Gateway will give us two more in 2014 with the potential for another four more.
"Then there's also Liverpool, which is a bit of wild card not only because of its location, but also while there are reports of it handling 13,500teu ships, these aren't the very large ships anymore.
"But ultimately, the UK is going to need seven berths by the end of 2014 capable of handling very large container ships – in other words you could argue that the market is more or less in balance. We need seven berths; there's going to be seven berths," he said.
Over the longer term there is potential for another seven berths for ULCVs being built, giving the country 14 in all and the ability to handle the trade for quite some time.
However, he added, there will be losers.
"While the big ship capacity may be in balance, the smaller berths that have been handling smaller Asia-UK vessels will lose traffic. The market isn't growing so there will have to be under-utilised berth capacity across some ports," he concluded.
The most vulnerable would currently appear to be Tilbury and Thamesport. While the former has specialised handling north-south trades and perishable cargoes, its container throughput may come under pressure from London Gateway – depending on how its trade develops.
Thamesport is in a more precarious position, given that it still services one Asia-Europe string operated by Evergreen. How long the line continues to call there remains to be seen.