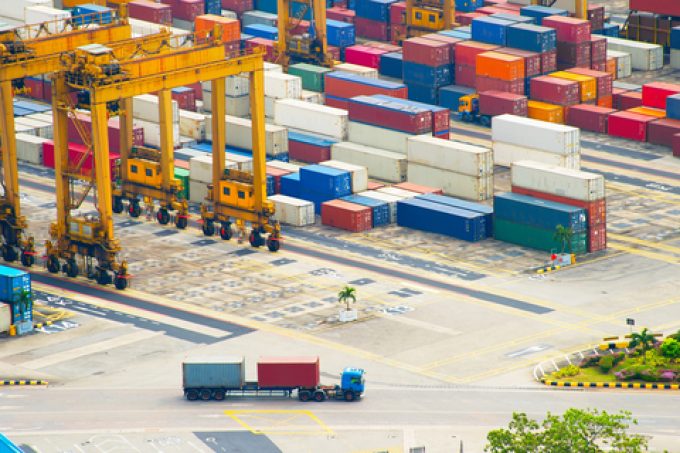 Digital drayage platform Haulio has partnered with Avantida to provide customers with container 'street turns' in Singapore.
Launched in 2017, Haulio's platform matches local truckers with cargo trips between the port and a customer's warehouse and helps them pool jobs during peak periods.
Antwerp-based Avanitida specialises in digitalising container positioning on behalf of ocean carriers. The tech company has already launched its Street Turn Service Singapore with CMA CGM, which will be integrated with Haulio's platform.
Alvin Ea, Haulio's chief executive, said: "With more congestion on the roads and around port terminals and container depots every day, bringing the two platforms together will prove to be a big benefit to all stakeholders in the logistics industry.
"Reducing unnecessary transportation of empty containers also aids in both organisations' cause for lowering carbon footprint for the sustainability of our environment."
Through Haulio's platform, truckers can digitally request for containers to match their import or export trips, after which the Avantida platform provides an automated connection to the ocean line's booking system, where the request will be processed instantly, Mr Ea explained.
Street turns, or round-trips, refer to shippers and trucking firms re-using laden import containers for a separate export shipment without first returning it to the shipping line's container depot, for example.
Last year, shippers and forwarders in the US lashed out at what they called an "insane" decision by carriers to impose fees for the privilege of conducting street turns, arguing the practice reduced congestion, emissions and demand for container and chassis supply.
Mr Ea told The Loadstar its street turn partnership with Avantida would begin with a pilot with CMA CGM and that the costs had not been finalised.
"Our belief is that Street Turn will bring value to the entire trucking ecosystem and it can be charged at a reasonable rate that is measurable against the savings that it brings to the respective stakeholders," he explained.
"The concept of Street Turn is not widely applied here in Singapore and we aim to drive this innovation into the South-east Asia region as an additional value to our users on our platform.
"The commercials have not been defined as of date, as our key intention is to drive the application of this concept here and test it out with the market."
He said Haulio's "vision" was to connect all inland containers digitally within the region to "up-tech" truckers and remove the inefficiencies in container logistics, and that Haulio could forecast, suggest and execute street turns for its ecosystem users.
The freight-tech startup, which was backed by terminal operator PSA through its investment incubator PSA unboXed, has grown to volumes of 250,000 teu in Singapore since launching, and plans to expand into additional South-east Asian markets this year.