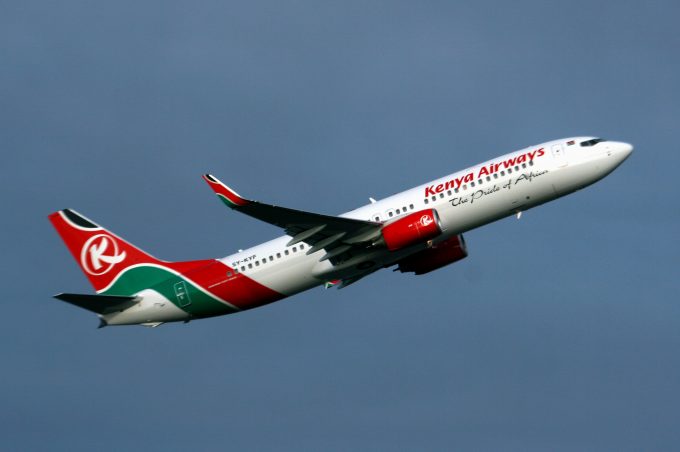 Kenya Airways is threatening suspension of seat sales to minimise the impact of industrial action after failing to avert a pilots' strike it says will cause "economic and national sabotage".
Yesterday, the carrier took the unprecedented step of releasing part of its pre-tax results, showing a reduction in net losses from $119m to $40m – the result of a 3% rise in passenger cabin load.
The attempt, it seems, was in vain, as the seven-day strike by members of the Kalpa Union is still set to begin on Tuesday.
Sub-Saharan Africa's second-largest airline has already said the strike threat, announced on Wednesday, had led to "significant losses" as a result of cancellations.
Members of the Kalpa Union say the strike is in response to mismanagement of the carrier, which has reported four years of losses, including $263m last year – Kenya's largest corporate loss.
The union is calling for the resignation of chief executive Mbuvi Ngunze and chairman Dennis Awori.
Meanwhile, government ministers have stepped in – Kenya's government has a 29% share in the carrier – saying a major restructuring would happen this month.
Speaking to The Financial Times, Aly-Khan Satchu, an investment analyst, said he did not necessarily agree with the pilots' action, but said it "speaks to a problem that runs very deep".
"The current management have run out of time and it will require a dramatic change in the organisation to turn it around and get institutional investors behind it," he added.
Former chief executive of Safaricom, Michael Joseph, recently joined the board and The FT reports that many analysts expect him to replace either Mr Awori or Mr Ngunze.