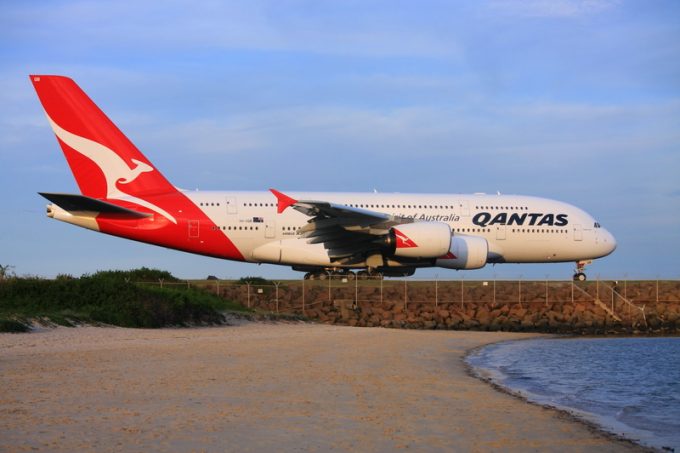 Australia is set to re-open its doors to international tourists next week, paving the way for a welcome boost to airfreight capacity.
Prime Minister Scott Morrison has confirmed the 21 February reopening after nearly two years of Covid border restrictions, allowing "fully vaccinated" passengers with a visa into the country for the first-time with no prior exemption required.
The news will come as welcome relief to an airline industry left financially dented by Covid travel restrictions – according to the Board of Airline Representatives of Australia (Bara), 2020−21 international passenger and freight revenues were estimated at just $6.5bn, from $38bn in 2018−19.
Bara said: "Pre-pandemic, airlines operated some 2,000 international flights to Australia each week, with 840,000 passengers and 22,000 tonnes of freight. Passenger volumes are now 10%-15% of pre-pandemic, still a long way from a sustained recovery."
More bellyhold capacity is now on the way to Australia, however, as airlines announce their return to the country.
According to Auckland-based Go Air Land Sea Logistics, British Airways will return next month with a direct UK flight, Emirates are increasing flights to Sydney to twice a day, Qantas has brought forward its flight schedules, Etihad is due to return with daily flights to Sydney and Melbourne and Qatar Airways is back with daily flights to Brisbane.
MD Chris Edwards said: "While the news in New Zealand is not as positive when it comes to air travel – for cargo or tourists – these routes via Australia offer clients more options to and from Asia and Europe.
"We expect to see freight rates begin to drop from historic highs within the next month or so for general cargo via Australia, and that will be welcome news for many. But we won't see real gains directly here until the government signals to the airline industry that it is prepared to drop the isolation requirement for travellers."
Air New Zealand, at least, has announced it will relaunch 24 international routes, including Auckland to Singapore on 27 March. The carrier, which made a quick pivot to cargo in 2020, has also reinstated one of its distinctive 777-300ER "all black" jets for a cargo-only flight to Melbourne.
Meanwhile, with strict Covid restrictions still in place in Asia Pacific transit hubs, such as Singapore and Hong Kong, some commentators have questioned whether there will be enough passenger demand to bring bellyhold capacity back to pre-pandemic levels.
Brisbane-based Southern Cross Cargo said it expected airfreight rates to remain high for the rest of the year, and noted that sea freight delays were continuing to pump-up demand for air cargo.
The forwarder added: "Many manufacturers are producing finished goods at slower rates, which can also lead to an airfreight requirement."