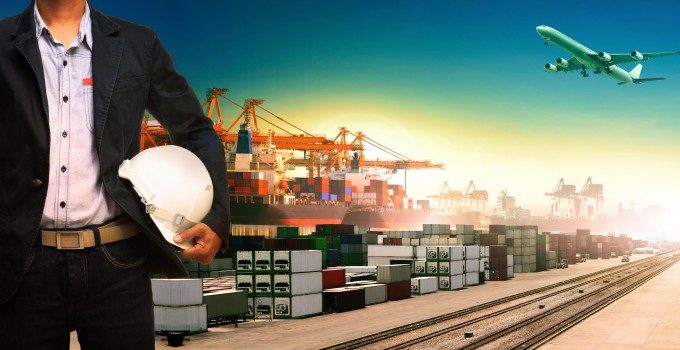 Austrian freight forwarder Gebruder Weiss has insisted that its policy of moving east remains intact, despite the crisis unfolding in Ukraine, and fears of wider political volatility in central Asia and the Caucuses.
The strategy, which last year saw it acquire compatriot freight forwarder Far Freight, which has most of its business in Russia and the CIS, was a cornerstone of 2013 – a year that saw the group's net sales rise 3.3% to €1.2bn.
Chief executive Wolfgang Neissner told The Loadstar that the company had so far been unaffected by the Ukraine crisis, although he was concerned about the wider implications.
"The effects on our operative business currently keep within a limit. In the light of the potential scope of the crisis, this is – however – of secondary importance for us. I deeply hope that all involved nations will succeed in containing the crisis," he said.
The group's European land transport operations remained its largest business last year, recording a turnover of €801.2m, and through a series of investments in warehousing in Eastern Europe and beyond, Gebruder Weiss set about building up a comprehensive logistics network. The year saw new facilities opened in the Georgian capital of Tblisi and in Istanbul.
"Expanding our expertise in the Middle East and Central Asia as well as in the Caucasus is of great strategic importance for us. It is here that central hubs for transport between Europe and Asia are developed by Gebrüder Weiss," explained chief financial officer Wolfram Senger-Weiss.
Far greater growth was seen in its sea freight container volumes, which increased 30% to reach 125,000teu, following investments in Shanghai and a better-than-expected return from Europe.
"The growth in the container business comes from the satisfactory development in Europe as well as a very good year in Asia and the United States. Also for 2014, we expect moderate levels of growth. We are confident that we will be able to generate an increase of at least 10%," Mr Neissner added.
Gebruder Weiss saw a 4% decline in air freight volumes to 45,000 tonnes, due to lower exports out of China in the first half of 2013.
The company is also a partner in Austrian express operator DPD, and saw modest growth with turnover of €126.3m. However, the e-commerce business grew by 30%.
Mr Neissner said: "We aim to achieve a better result in 2014. The start of the year was good but there is no reason for euphoria yet.
"For 2014, there are no additional acquisitions planned. Nonetheless, I am currently not able to rule this out entirely."
The group has put together an investment package of around €57m, which will mostly be ploughed into the expansion and construction of forwarding terminals between Esslingen near Stuttgart and Elin Pelin near Sofia, which will replace its existing facility.
Its Austrian terminals are set to be upgraded and Gebruder Weiss is also developing a new transhipment facility specially designed for hi-tech products at Maria Lanzendorf, also in Austria.
"We invest in our own facilities, because substance is good, and we are able to act just as flexibly with owned locations as with rented ones," Mr Neissner added.