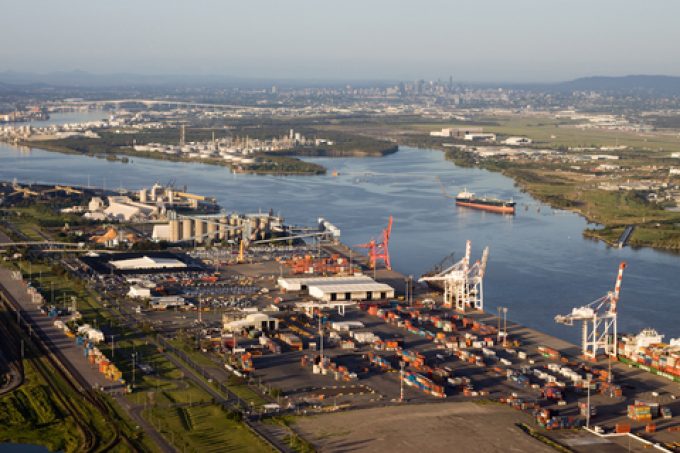 Stevedores in Australia have implemented "staggering" increases to terminal access charges and road and rail operators are lobbying for their cancellation.
On Monday, Hutchison Ports increased the charge on all containers delivered to and from its Brisbane facility by 90% to A$94.78 (US$68).
And, from Saturday, ICTSI's Victoria International Container Terminal (VICT) in Melbourne will impose a 7% increase to A$131.03 per container, still the most expensive national charge.
The move by Hutchison brings its charge in line with those of larger rivals Patrick and DP World, which levy fees around the A$100 mark in Brisbane, Melbourne and Sydney.
Paul Zalai, director and co-founder of the Freight & Trade Alliance (F&TA), slammed the charges as "a disgrace", adding that Hutchison's latest increase – imposed with no industry consultation – might do the lobby group a favour by exposing "the unfair nature of this pricing regime".
The timing of the latest round of increases are of particular concern to the F&TA, given Covid-19's devastating impact on the economy.
"Australian jobs are being lost across all sectors," said Mr Zalai. "Impacts from drought, bushfires and Covid-19 on the Australian economy, and the rapidly changing global trade environment, are being compounded by an estimated $300m-plus in supply chain costs imposed by stevedores at all major container ports."
VICT justifies its latest increase as "an income mechanism" to cover a lease increase imposed by the privatised port of Melbourne, the F&TA said.
However, Mr Zalai argues that all businesses face a dilemma of how to deal with unavoidable costs, such as rent, infrastructure, labour and power, and must choose between absorbing them or passing them onto their direct customers – which is not the case in the relationship between stevedores and transport operators, since it is the shipping lines that choose which terminals to use, not truckers and rail operators.
Mr Zalai added:  "Transport operators are held at ransom and forced to pay a surcharge to collect and deliver containers, with no ability to negotiate price or service."
He said while the stevedores had so far ignored warnings from state governments about the rapid fee increases, the F&TA has since secured several opportunities to address their concerns at the federal level.
"Our regulators need to protect shippers by forcing stevedores to cease this practice," said Mr Zalai.
"Stevedores should be given appropriate notice to allow negotiations of charges with shipping lines. This outcome would allow market forces to take effect, with an open and competitive environment determining appropriate prices for services, without the need for further government monitoring or intervention."
The F&TA's recent lobbying efforts helped to secure the scrapping of a proposed biosecurity levy.