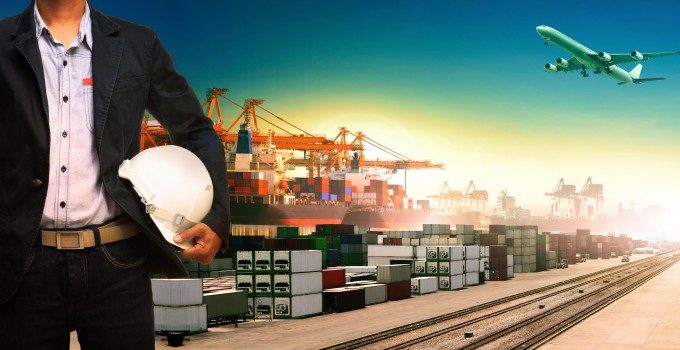 DP World Australia (DPW) is to increase terminal access fees for import containers from May, prompting fierce criticism from transport operators already "bleeding" from the coronavirus crisis.
Sometimes referred to as port infrastructure surcharges, DPW has announced increases at its Brisbane, Melbourne and Sydney terminals, bringing them in line with those set by rival Patrick Terminals this month.
In Melbourne, for example, Patrick's import container fee is A$125.80 (US$76.63), and from 1 May, DPW will increase its surcharge from from A$98 to match.
However, Neil Chambers, director of the Container Transport Alliance Australia (CTAA), branded the terminal operator as "tone deaf" for announcing the fee hike while the Australian economy is under significant strain.
"This foreign-owned company, in a pseudo monopoly position within the container logistics chain, has shown little regard for container transport operators facing a significant cashflow squeeze, or for Australia's importers who will pay significantly more for landside terminal access once the fees are passed through the supply chain by transport operators," he added.
DPW also announced a reduction in terminal access fees for laden export containers – a strategy Mr Chambers claimed was designed to "counter" a similar move by Patrick in January. The reductions may provide some respite for Australia's high-volume, low-value commodity exporters, who have slammed terminal operators for rapid increases in access fees.
However, due to the trade imbalance across Australia's ports, Mr Chambers said DPW would still be collecting far more fees from imports than exports.
Furthermore, he said, DPW had announced another "major" fee increase, this time for 'no-show' truck slots, which will increase by 40% to A$210.35 in Melbourne and Brisbane. These fees don't apply in Sydney's Port Botany, where there are mandatory regulatory standards, which Mr Chambers wants extended to Melbourne and Brisbane.
One director of a large container transport company described the new charges as "insidious".
"The payment terms are very short, and if a transport company is one day late they get shut out of the terminal," he told The Loadstar. "They demand that directors guarantee personally the fee, for which the directors have no voice and no negotiating ability. "For a transport operator of our size, this fee and others they they charge us cost us about $15m a year, which is nearly three times our fuel cost.
"We have seen, this month, a 35% reduction in transport work, with a consequent tightening of our cashflow. DP World has refused to even extend its payment terms," he explained.
Paul Zalai, director of the Freight & Trade Alliance, said the timing of DPW's increase to access fees for imports "couldn't be worse", and argued the charges should instead be recovered from shipping lines.
"Import businesses will be bleeding over lockdown restrictions to Covid-19 during the next six months. Some will not survive the financial hardship," he added.
He said the FTA was lobbying the government for deferral of duty, GST and import processing charges until the crisis is resolved.
"Relief for the import sector is essential, otherwise we face a significant backlog of containers held under customs control, since taxes must be paid prior to release," added Mr Zalai.