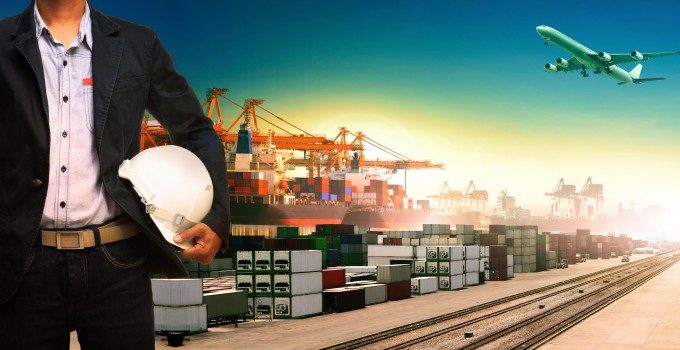 Top freight forwarders are losing out on business and the potential for huge growth in B2B online sales, a new white paper has claimed.
Using a "mystery shopper" technique, researchers from Freightos placed identical quote requests, purportedly from a growing mid-size US wholesaler, for an LCL shipment from China to Chicago, on the websites of the top 20 global forwarders.
The results were poor. Some 20% of the forwarders had no online quote form, or even a "contact us" form. Of the remaining 16, 75% failed to automatically acknowledge the request, and three never responded at all.
Five which provided quotes then required "multiple conversations" to clarify, indicating that their original form had not asked for the right information. One would only quote after a face-to-face meeting.
In the end, only 45% provided a quote. The quickest response took 30 hours – the slowest was 840 hours. Only five companies followed up on the potential sale after providing a quote.
Freightos argues that this lack of an instant online sales presence does freight customers a disservice – and that freight forwarders will lose out, as B2B online buying become a large part of the business.
According to research company Frost & Sullivan, online B2B sales are expected to reach $7 trillion by 2020, or 27% of the total global manufacturing trade. To put that into context, the much-reported B2C online sales were $1.47trn last year, up 19.3%, and are expected to reach $2.35trn by 2018. Online B2B sales are forecast to exceed B2C sales by 200% in the next five years.
There are of course some qualifying factors in this research that should be noted: Freightos only used online quote forms where no sign-in was required; and forwarders would no doubt argue that a sign-in is a key sales tool and not off-putting in a B2B environment. Whether the top 20 global forwarders also see potentially ad hoc shipments – in this case the average price quoted was $1,971 – as a critical part of their business which requires both time and investment may also be arguable.
Freightos itself, it should be noted, is not an independent researcher: it sells its services to forwarders to help them automate freight booking and pricing online.
Nevertheless, as consumers use Amazon and Alibaba without a second thought, and there is a generational change in those who do business, it is in no doubt that more will expect a hassle-free, online service to be available. Already, according to a recent survey quoted in the white paper, 68% of B2B buyers with budgets of more than $100,000 buy online, while 94% research a seller or product online before buying.
What's more, states the whitepaper, "an outstanding online experience can influence up to 71% of all B2B buyers to change suppliers".
Freightos noted that there were some challenges particular to the logistics industry – highlighted by the 41% difference in the lowest and highest quote offered.
"Nearly infinite routing and pricing options makes it possible – as one enterprise freight forwarder told Freightos – to 'request prices for one route from five different offices of one company and get five different prices'.
"The lack of a truly multimodal global rate management repository, or poor big data technological solutions, have made it difficult to attain instant global routing and pricing," it said.
One last piece of food for thought: according to Freightos, at least $680m is lost annually on invoicing errors. A waste that automation could fix.