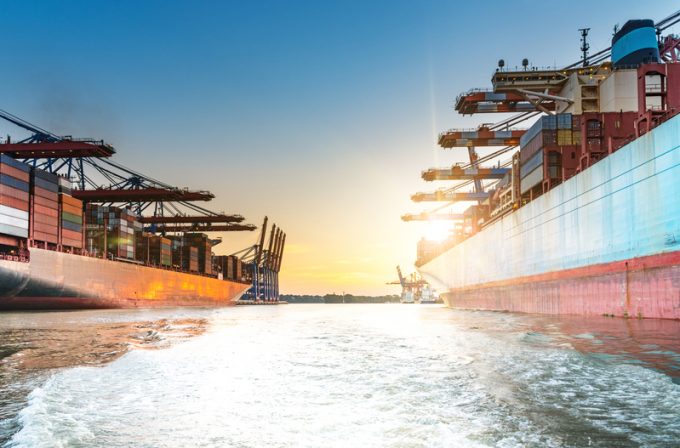 The US Federal Maritime Commission (FMC) has tightened the screws on the three major ocean carrier alliances, demanding carrier-specific trade data is filed monthly rather than quarterly.
The data goes to the FMC's Bureau of Trade Analysis, which, given "recent fluctuations in the markets", wants the information more frequently to help it better evaluate changes in the transpacific and transatlantic trades.
One of the FMC's core functions is monitoring alliance agreements, which it does through "exhaustive, commercially sensitive information from regulated entities". It analyses the information so it can determine trends and any illegal behaviour.
There are some 300 cooperative agreements currently filed with the FMC, but those related to the 2M, THE and Ocean alliances receive the most scrutiny, it said.
"These three agreements have the greatest potential to cause or facilitate adverse market effects based on the agreement's authority and geographic scope in combination with underlying market conditions," said the FMC.
FMC chair Michael Khouri added: "If we detect any indication of carrier behaviour that may violate the Shipping Act's section 6(g) competition standard, we will immediately seek to address these concerns. If necessary, the FMC will seek an injunction to enjoin further operation of the alliance agreement."
The FMC recently flexed its muscles after being inundated with complaints over shipping lines, congestion and demurrage and detention charges.
Just this week it expanded the authority of the Fact Finding 29 programme to allow commissioner Rebecca Dye investigate carriers in alliances operating into the ports of Long Beach, Los Angeles and New York/New Jersey, examining detention and demurrage, container return and availability for export cargo.
"The time has come to resolve the most serious impediments to port performance," said Ms Dye, noting the "extreme conditions" at the major ports.
"The commission is concerned that certain practices of ocean carriers and their marine terminals may be amplifying the negative effect of bottlenecks at these ports and may be contrary to provisions in the Shipping Act of 1984.
"The potentially unreasonable practices of carriers and marine terminals regarding container return, export containers and demurrage and detention charges in the ports present a serious risk to the ability of the United States to handle trade growth."